Paul Revere PreK-8 School in Cleveland Metropolitan School District
Paul Revere PreK-8 School in Cleveland Metropolitan School District
The 5th and 8th grade students from Paul Revere School in Cleveland have visited the John carroll University campus three times with another field trip planned in the Spring of 2014.
These field trips engage young students in sceince inqquiry, enable students to to work with university scientists, and experience life on the campus of John Carroll Univeristy.  Dr. Mark Waner, Associate Professor of Chemistry, demenstrated the exciting world of chemistry with firey and colorful chemical reactions.  Students also disected Owl Pellets to investigate ecology and the biology of birds.  John Carroll University undergraduate students provided tours of the campus including dining halls, dorms, classrooms and the St. Francis Chapel.  After the tour, Paul Revere students enjoyed pizza for lunch.  Nearly every child commented they wanted to attend John Carroll when they graduate high school!  Smiles all around!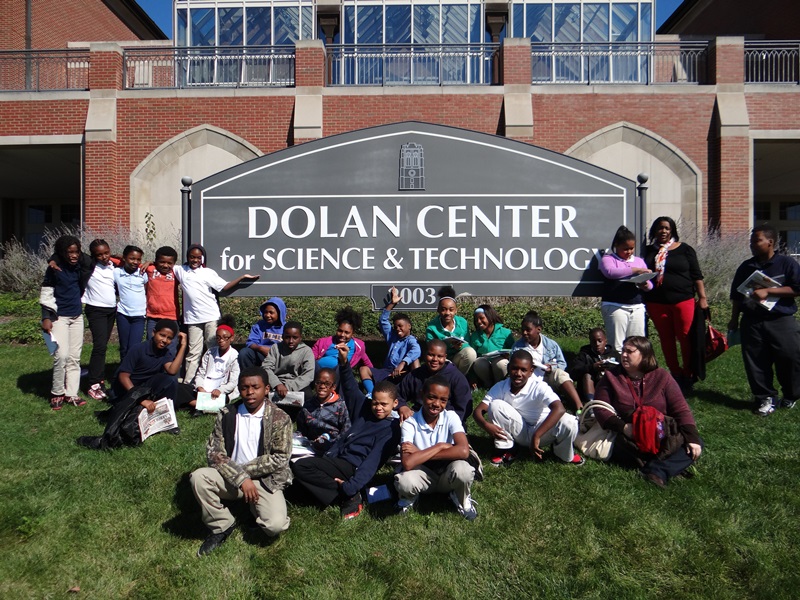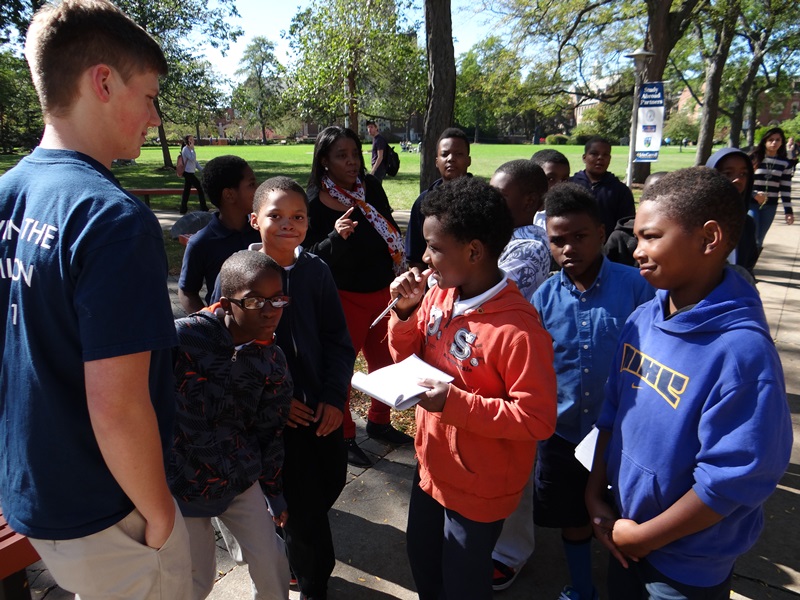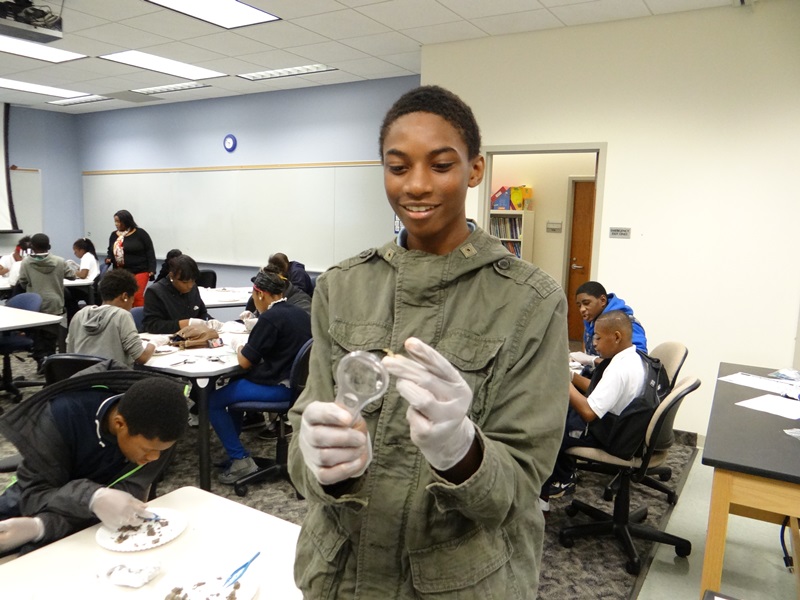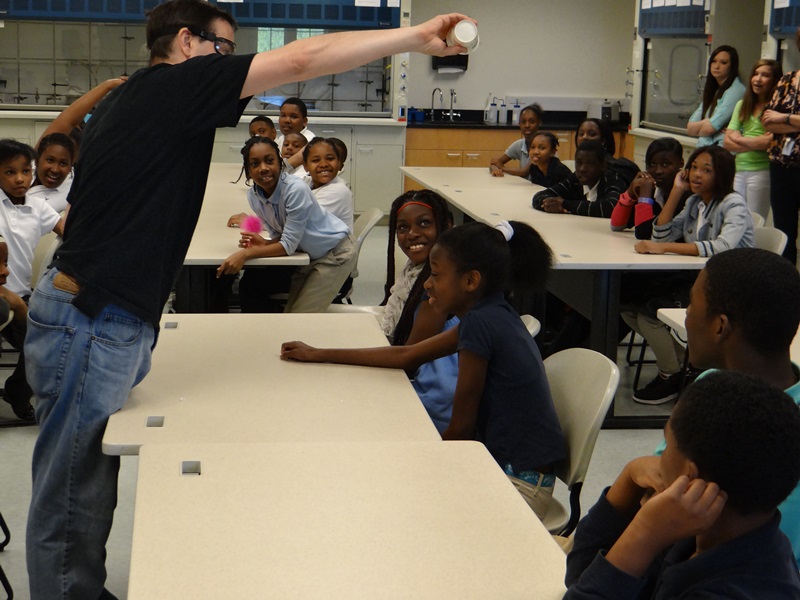 Dr. Mark Waner exciting students with Chemistry!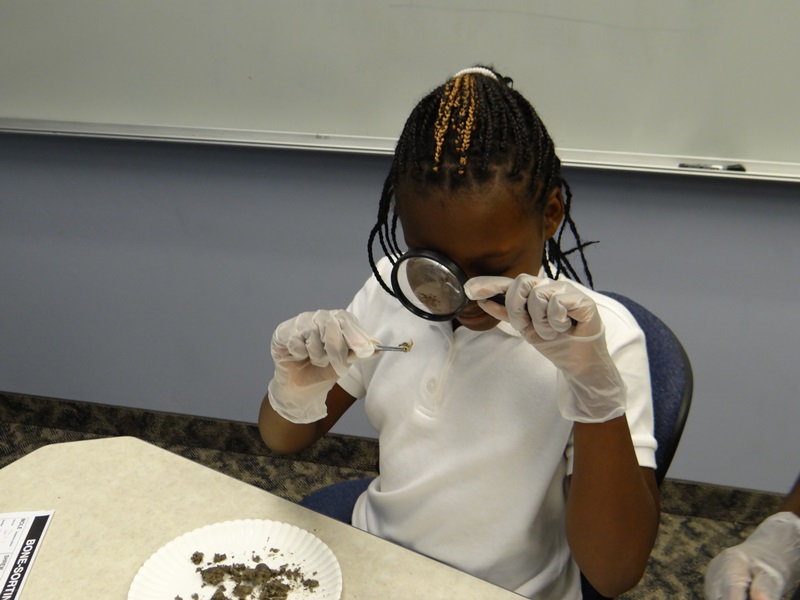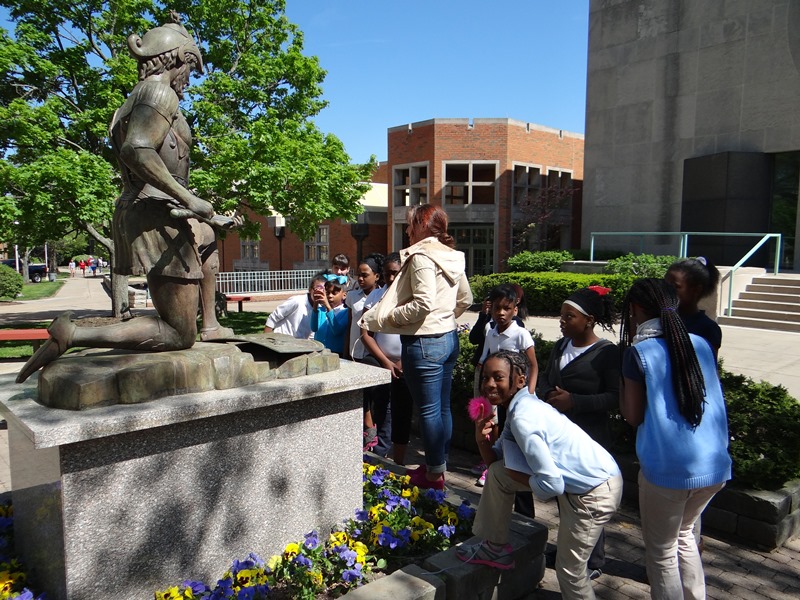 Students learn about St. Ignatius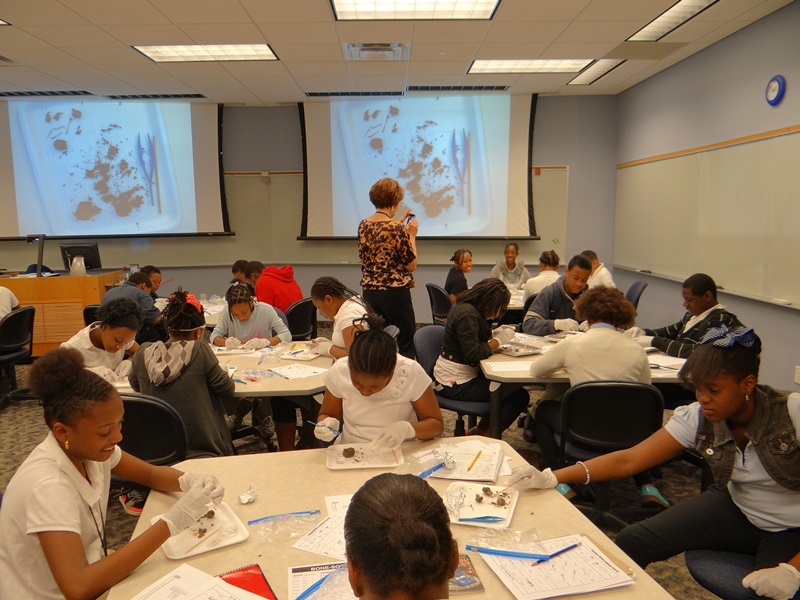 Students dissect an Owl Pellet