2013 Year in Review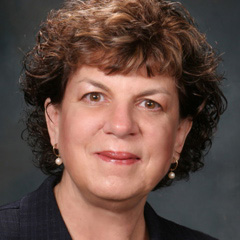 Linda Gojak, Director of The Center for Mathematics & Science Education Teaching & Technology (CMSETT) started her second year as President of the National Council of Teachers of Mathematics (NCTM).
Linda was also awarded $80,591 by the Ohio Board of Regent—Improving Teachers Quality Grants Program to improve the capacity of the Euclid City Schools to provide every K-5 student a research-based high quality mathematics education. Cutting to the Common Core in K-5 Mathematics served over 150 K-5 mathematics teachers in Northeast Ohio.
Linda contracted with the Mayfield School District to provide teacher professional development focusing on the Common Core and Standards for Mathematical Practice.  This two-week workshop served 45 K-8 teachers in the Summer of 2013.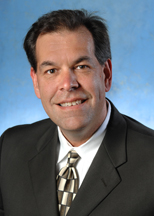 John Milam, Interim Director of the Center for Mathematics & Science Education Teaching & Technology (CMSETT) accepted a three-year appointment to the Committee on Middle Level Science Teaching for the National Science Teachers Association.
John was recently awarded a 15 month extension from the Ohio Mathematics and Science Partnership Grant Program to continue CMSETT's work to improve student achievement in secondary mathematics in the Cleveland Metropolitan School District.  Using Technology with High School Teachers and Students to Develop the Standards for Mathematical Practices was originally funded in the amount of $167,661.90.  This 15-month extension in the amount of $142,277 will continue to provide sustained teacher professional development in secondary mathematics and using technology in the classroom, online interactive events between JCU professors and Cleveland students, and a mentoring program at John Adams High School.
John is completing his third year working with Paul Revere PreK-8 School in Cleveland Metropolitan School District.  The goal is to improve science teaching and learning on this campus by working with teachers and students in grades 4 through 8.  This works includes analyzing student acheivement data, co-planning with classroom teachers, and demonstrating model inquiry lessons in science.  Teachers and students from Paul Revere have visited the JCU campus over the past three years to work with university scientists, engage in scientific inquiry and experience the life on a college campus.
CMSETT is currently working with the Woodrow Wilson Foundation at John Carroll University.  Once Woodrow Wilson Fellows have completed a 15-month Master's program at JCU, CMSETT assists in transitioning these new teachers into their own classrooms across the state of Ohio.  This mentoring program is in place during the Fellow's first three years of classroom teaching.

MATHEMATICS CONTENT KNOWLEDGE AND PEDAGOGY
Over the past two years, CMSETT provided professional development to over 250 Ohio mathematics teachers in the following courses:
Common Core Data Analysis, Probability and Statistics
Essential Understanding: Number and Numeration K-2
Essential Understanding: Rational Numbers (Fractions and Decimals)—Grades 3-5
IMPACT ONE Grades K-3
Understanding the Common core Standards for Mathematics—Grades K-2 & 3-5
Path to Problem Solving—Grades 3-6
Adapting Mathematics Instruction for Special Education –Grades K-5
Putting the Practices into Action—Grades K-8
Understanding the Common Core Standards for Mathematics—Grades K-5
Cutting to the Core: Common Core Standards for Mathematics—Grades 6-8
Building Student Success in Problem Solving—Using a Strategy Approach for Teachers—Grades 3-8
Investigations in Number, Data and Space—Grades K-2
Investigations in Number, Data and Space—Grades 3-5
INTEGRATING SECONDARY MATHEMATICS AND TECHNOLOGY IN THE CLASSROOM
Over the past two years, CMSETT filled over 175 seats by providing professional development to Cleveland Metropolitan School District secondary mathematics teachers in the following courses:
Using Technology with High School Teachers and Students to Develop the Standards for Mathematical Practices I & II
Improving Student Achievement In High School Geometry: Standards for Mathematical Practice, Common Core State Standards, Technology
Improving Student Achievement In High School Algebra: Standards for Mathematical Practice, Common Core State Standards, Technology
Improving Student Achievement In High School Statistics & Probability: Standards for Mathematical Practice, Common Core State Standards, Technology
SCIENCE EDUCATION
Over the past two years, CMSETT provided professional development to Ohio Middle Grades Science Teachers in the following courses:
Adventures in Electricity and Magnetism
Middle Grades Space and Physical Science: Solar System, Universe and Force & Motion—Grades 5-8
Middle Grades Earth, Life Science: Force & Motion—Grades 5-8
Scientific Inquiry: Increasing Student Learning and Motivation using Discrepant Events
Middle Grades Space and Physical Science: Solar System, Universe & Force & Motion
INSTRUCTIONAL TECHNOLOGY
Over the past two years, CMSETT served Ohio teachers from all grade levels and subject areas by providing professional development in the following courses:
21st Century Technology for Teachers of all Subjects and Grade Levels
21st Century Classroom Technology: Video-Editing, Podcasts, Wikispaces, SKYPE, Blogs, Google Docs & More
Capture Nature with Technology—Applications for the K-12 Classroom