21st Century Classroom Technology – All Grade Levels

According to the Partnership for 21st Century Skills:
"People in the 21st century live in a technology and media-driven environment, marked by access to an abundance of information, rapid changes in technology tools and the ability to collaborate and make individual contributions on an unprecedented scale. To be effective in the 21st century, citizens and workers must be able to exhibit a range of functional and critical thinking skills, such as Information Literacy, Media Literacy and ICT (Information, Communications and Technology) Literacy."
In order to prepare a technologically literate society, teachers must model the effective and practical uses of technology with students, parents and society. Effective uses of instructional technologies allow the teacher to break down the walls of the classroom, to access a wealth of information, to share ideas, to communicate with parents, and involve experts in their students' learning.
Topics Covered in this 4-Day Workshop Include:
Wikispaces, BLOGS and Classroom Websites – Design your own classroom website!
Skype in the Classroom – Communicate with other classrooms from around the world!
PREZI – Learn the newest method of designing exciting presentations!
PODCASTS – You and your students can upload Podcasts to your website!
Video-Editing – Learn to create quick and easy videos!
Google Docs – Work collaboratively online with real-time creation and editing of word documents, presentations, spreadsheets and surveys!
Poll Everywhere – Use computers and cell phones as "clickers" in your classroom!
Online Teaching Resources
Dates:   This 4-day course is offered three in 2014. Classes are from 8:30 AM-3:30 PM each day.
Choose ONE set of dates:  June 16 – 19     or     July 21 – 24     or     August 4 – 7
Registration for this 4 day workshop is $275 which includes all materials.
OPTIONAL: Receive 2  hours of non-degree graduate credit through John Carroll University at a special cost of $320.  Payment for this non-degeree graduate credit is due on the 2nd day of the workshop.
Note:  The Center for Mathematics and Science Education, Teaching and Technology at John Carroll reserves the right to cancel workshops that do not have a minimum number of registrants.  In the case of cancellation, you will be notified and a given full refund.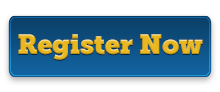 If you prefer to use a Check or Purchase Order, click here for printable registration form:
 Technology Summer Registration Form
General Information about CMSETT Workshops
Back to the List of Science Workshops