Science of the Great Lakes K-8 and 9-12

                                 Bring the Great Lakes into Your School!
                                                         Instructors: 
                                 John Milam, Interim Director, CMSETT
                                 Hyle Lowry, Alliance of the Great Lakes
In an effort to assist K-12 teachers in meeting the diverse needs of their students and ultimately improve the abilities of these students to successfully participate in the future study of science and the STEM-based economy of the 21st century, The Center for Mathematics and Science Education, Teaching and Technology (CMSETT) and the Alliance for the Great Lakes (AGL) have partnered to provide high-quality professional development.  CMSETT and AGL are committed to helping K-12 teachers improve science content knowledge and motivate students using culturally-responsive and inquiry-based pedagogy.  Teachers will engage in classroom and field-based learning opportunities aligned with the new Next Generation Science Standards.

During this workshop, educators will receive the curriculum set Great Lakes in My World K-8 or Great Lakes in My World 9-12 ($50 value). Great Lakes in My World offers indoor and outdoor lesson plans — covering lakes, sand dunes, wetlands, human communities, history and geology. Each activity includes assessment rubrics. Improve student writing skills using student journal pages. The kit also includes Creature Cards featuring 66 Great Lakes plants and animals and a CD with additional resources. The curriculum meets Ohio science standards and is being aligned to the Next Generation Science Standards. Participants in this course will experiment with hands-on-activities, learn about and discuss current Great Lakes issues, learn best practices in science and place-based education, and become trained as Adopt-a-Beach™ citizen scientists.
 Dates:  
Grades K-8     July 14, 15, 2014
Grades 9-12    July 15,16, 2014
Classes are from 8:30 AM-3:30 PM.
Registration for this 2-day workshop is $150 which includes all materials.
OPTIONAL: Receive ONE (1) hour of non-degree graduate credit through John Carroll University at a special cost of $160.  Payment for this non-degeree graduate credit is due on the 2nd day of the workshop.
Note:  The Center for Mathematics and Science Education, Teaching and Technology at John Carroll reserves the right to cancel workshops that do not have a minimum number of registrants.  In the case of cancellation, you will be notified and a given full refund.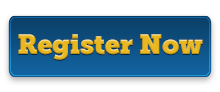 If you prefer to use a Check or Purchase Order, click here for printable registration form:
Science of the Great Lakes Registration Form
General Information about CMSETT Workshops