Space and Force & Motion Grades 5-8

Ohio State Standards Grades 5-8: Demonstrate an understanding of the composition of the universe, the solar system and Earth. Students must demonstrate an understanding of how the concepts and principles of energy, matter, motion and forces explain Earth systems, the solar system and the universe.
Astronomy is a HUGE subject with a lot of abstract concepts, information and terminology – It is easy to become overwhelmed!
This FOUR day workshop focuses on making Days, Seasons, Eclipses, Tides and Moon Cycles, Gravitational Forces, Orbits, Galaxies, Shooting Stars, Light Years and Force & Motion more understandable. The workshop teaches content while modeling effective middle school science curriculum and pedagogy based upon the Revised Ohio Standards you can use in your own classroom with your students!
Newton's First, Second and Third Laws deal with Force & Motion – it is the foundation of the Middle School Physical Science Standards. Learning scientific concepts such as Motion, Balanced and Unbalanced Forces, Speed, Direction, Position, and Velocity becomes possible as we explore these ideas using discrepant events and projects easily transferred to your own classroom!
Dates:  June 23, 24, 25, & 26, 2014
Classes are from 8:30 AM-3:30 PM. 
Registration for this 4-day workshop is $250 which includes all materials.
OPTIONAL:  Receive TWO (2) hours of non-degree graduate credit through John Carroll University at a special cost of $320.  Payment for this non-degeree graduate credit is due on the 2nd day of the workshop.
Note:  CMSETT reserves the right to cancel workshops that do not have a minimum number of registrants.  In the case of cancellation, you will be notified and a given full refund.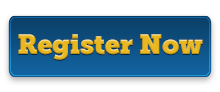 If you prefer to use a Check or Purchase Order, click here for printable registration form:
Space and Force & Motion Registration Form
General Information about CMSETT workshops
Back to the List of Science Workshops