Ohio Mathematics and Science Partnership 2013-2014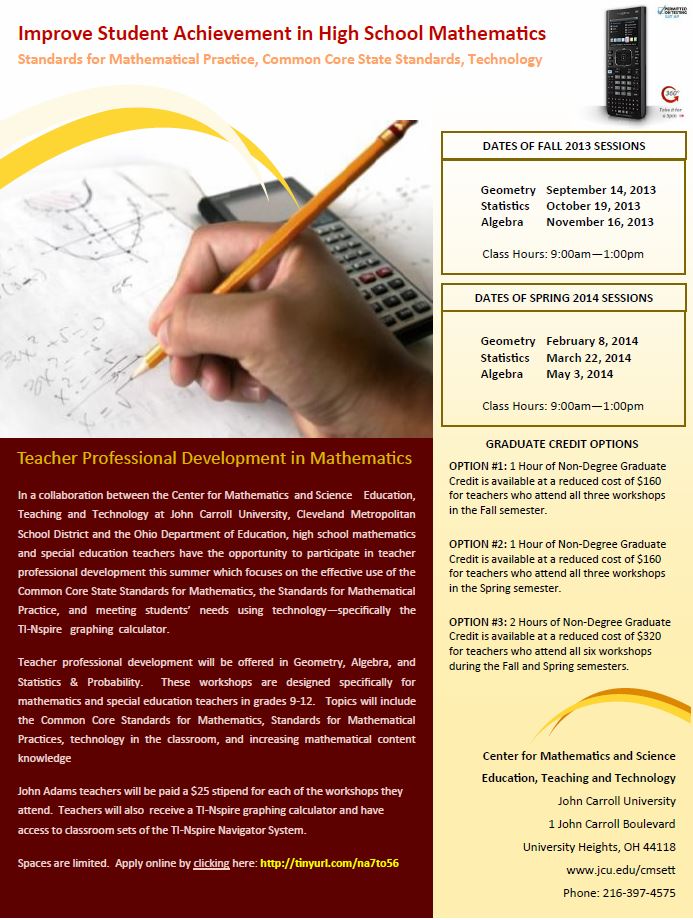 Click on Image to Enlarge
Ohio Mathematics and Science Partnership Teachers,
The ODE has contracted with an evaluation team to conduct a cross-project evaluation which will provide important information to the ODE about the OMSP Program and its impact on teachers and their students.
As part of evaluation, all participating teachers are asked to complete the OMSP Teacher Questionnaire. This questionnaire will take no more than 15 minutes to complete and all collected data will be confidential. Although your participation is completely voluntary, the information you provide will be extremely useful for improving the OMSP Program.
To participate, please click here to access the questionnaire
https://miamioh.qualtrics.com/SE/?SID=SV_1FZHUYs3EYQ0Ol7
Thanks,
John Milam