Cutting to the Core: Common Core Standards for Mathematics in Grades 3-5
July 28 – 31, 2014
8:30 am – 3:30 pm
Instructor:  Linda Gojak, NCTM President and CMSETT Director

Ohio's New Learning Standards for Mathematics (The Common Core State Standards for Mathematics) are here .  These standards call for a balance among conceptual understanding, procedural skills and applications.  They are focused, coherent and clear about what our students should know and be able to do by the end of each grade level and have specific progressions within and across grade levels.  Additionally the standards for mathematical practice should be incorporated into instructional practice so that our students become mathematically proficient.All teachers must understand the content and recognize effective teaching practice that impacts student learning if the message of these standards is to become a reality.
The implications of these standards now in and the next few years on content and instruction must be considered now if students are to be ready for the PARCC assessments.
This workshop will help teachers better understand the 3-5 content standards,  provide a variety of teaching practices that incorporate the practices and develop formative assessments to improve student learning.
This 4 day course will help teachers of grades 3-5, principals and curriculum directors to:
take a closer look at the content standards and what they mean at each grade level (Grades 3, 4, 5 )
examine the learning progressions among the grade levels;
align your current mathematics programs to determine which content matches the common core standards included what must be changed and what must be added;
examine additional resources for deeper teaching and deeper understanding;
reflect on models for developing the characteristics of a mathematically proficient student as envisioned in the Standards for Mathematical Practice;
view and consider how the Ohio's model curriculum can support implementation of the CCSSM in your classroom;
examine the PARCC assessment framework and exemplars of assessment items from PARCC.
Location:  All summer sessions run from 8:30 am until 3:30 pm and are held on the campus of John Carroll University.
Cost:  The cost for the 4 day workshop which includes all materials is $350 per person and includes lunch and all course materials.  Early registration is encouraged.
Non-degree graduate credit (optional): $320 for 2 credit hours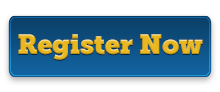 If you prefer to use a Check or Purchase Order, click here for printable registration form:
General Information about CMSETT workshops
 Return to List of Mathematics Workshops