Cutting to the Core: Common Core Standards for Mathematics – Grades 6-8
 August 4 – 7, 2014
8:30 am – 3:30 pm
Instructor:  Fred Dillon, Middle School Mathematics Specialist and Linda Gojak, NCTM President & Director CMSETT
The Common Core State Standards for Mathematics (CCSS) are here! The content standards call for a balance between understanding and procedural skills. They are focused, coherent, clear and specific about what our students should know and be able to do by the end of each grade level. The standards for mathematical practice describe what it means for students to be mathematically proficient.
What implications do these new standards have for mathematics instruction now and in the next few years? In 2015 the PARCC state assessments in mathematics will be based on these standards.
This 4 day course will help mathematics teachers of grades 6-8, principals and curriculum directors to:take a closer look at the Common Core content standards and what they entail at each grade level, (sixth thru eighth grade):
* Examine the Learning Progressions across the grade levels
* Expereince activities that exemplify both the content standards and standards for mathematical practices
* Examine additional resources for deeper teaching and deeper understanding
* Consider how Ohio's model curriculum can support implementation of the CCSSM in your classroom
* Examine the PARCC assessment framework and samle items from PARCC
Location: All summer sessions run from 8:30 am until 3:30 pm and are held at the campus of John Carroll University.
Cost:  The cost for the 4 day workshop and all materials is $350 per person.  Early registration is encouraged.
Non-degree graduate credit (optional): 2 credit hours @ $160 per hour (total: $320).  More information on graduate credit will be offered on the first day of the course.
Note:  The Center for Mathematics and Science Education, Teaching and Technology at John Carroll reserves the right to cancel workshops that do not have a minimum number of registrants.  In the case of cancellation, you will be notified and a given full refund.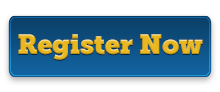 If you prefer to use a Check or Purchase Order, click here for printable registration form:  
Cutting to the Common Core – Grades 6-8