Staff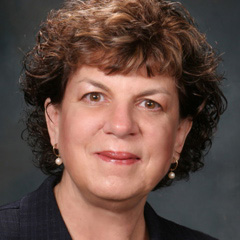 Linda Gojak
Director
Linda brings over 28 years of middle and elementary school mathematics teaching, in both public and private schools, to the Center. She is past president of the National Council of Teachers of Mathematics, The National Council of Supervisors of Mathematics and the Ohio Council of Teachers of Mathematics.  She has received the Presidential Award for Mathematics Teaching for the state of Ohio and the Christofferson/Fawcett Award for leadership in mathematics education.
216-397-4574
lgojak@jcu.edu
_________________________________________________________________
John Milam
Co-Director
John Milam served as a middle school teacher of mathematics and science in Wilmington, NC, Minneapolis, MN and Houston, TX. He has also taught math, science and technology methods courses for Texas A&M University, Louisiana State University and the University of Akron teacher education programs. He has been involved in STEM education initiatives, grants, policy making and curriculum work at the K-20 levels for the past 15 years.
216-397-4598
jmilam@jcu.edu
____________________________________________________________________