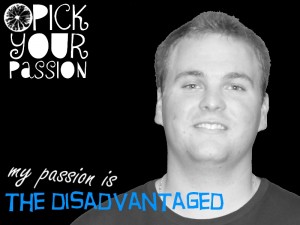 "We have come dangerously close to accepting the homeless situation as a problem that we just can't solve."  ~Linda Lingle
You believe that all do not start out on the same playing field.  There are some who seem to fall between the cracks and are forgotten.  You want to help those who have fallen behind in their life journey.
STUDENT ORGANIZATIONS:
RELATED COURSES ON CAMPUS:
AR 115 Introduction to Service
AR 399 Poverty and Solidarity Internship
BL 260 Poverty and Disease
ED 253 School & Society
HP 101 Honors:  Science:  Race/History
PO 397 Justice & Democracy in Global Context
PS 342 Honors:  Psychology of Prejudice
SC 101 Introductory Sociology
SC 215 Individual &  Society
SC 275 Family Violence
SC 201 Social Problems
SC 385 Poverty &  Social Welfare in the U.S.