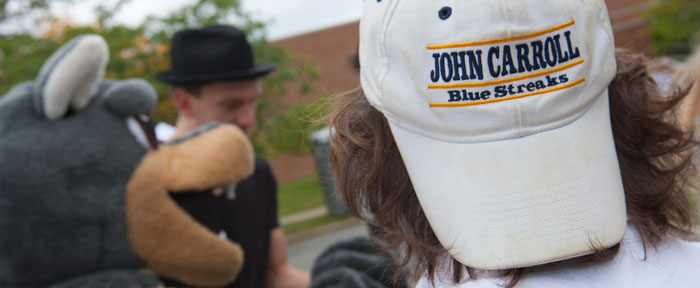 2015 JCU Events in the Chicago Area
Jan. 30 & 31
JCU Wrestling at the Pete Willson Invitational
Wheaton College Wheaton, IL
Feb. 1
Chicago Leadership Scholarship essays due
March 1
Chicago Leadership Scholarship Interviews
By invitation only
March 5
Admitted Student Dinner  6 p.m.
Happ Inn Bar & Grill Northfield, IL
By invitation only
March 6
The Pope Francis Effect
featuring Paul V. Murphy, PhD,
professor of history and director of the
Institute for Catholic Studies
All interested students and parents are welcome.
For more information, click Here.
March 10
Admitted Student Dinner 6 p.m.
Tuscany Restaurant Oak Brook, IL
By invitation only
March 14
JCU Women's Lacrosse vs. Elmhurst College 1 p.m.
Elmhurst College Elmhurst, IL
To learn more about these events, contact Erin Soroosh, enrollment manager, 216.905.9936.
Find more information on open houses and other campus events here.