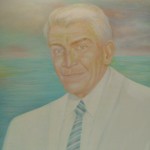 Dr. John Anthony Carrabine, 1928-1990
"Beloved teacher, esteemed colleague, gentle leader"
John A. Carrabine, PhD, taught in the Department of Chemistry at John Carroll University from 1956 until his death in 1990. He served as department chair from 1981 to 1989, during which time he was instrumental in introducing computers into the curriculum.
Dr. Carrabine was a graduate of St. Ignatius High School, John Carroll University (B.S. and M.S.), and Case Western Reserve University (PhD).
A leader in student and University affairs, Dr. Carrabine always had time for students. He is remembered for his gentle humor and love of John Carroll University and his students.
The original John A. Carrabine Computer Laboratory was dedicated on Sunday, April 28, 1996, in the Bohannon Science Center. It housed eight personal computer systems and two networked printers. After the chemistry department moved to the Dolan Science Center, the new John A. Carrabine Computer Laboratory was re-dedicated on Sunday, Nov. 9, 2003, and included the unveiling of a new portrait of Dr. Carrabine. This new laboratory marked a significant upgrade to the department's computing capacity. With continuing financial support through the John Carrabine Computer Endowment, the lab stands as a legacy to Dr. Carrabine's contribution to the John Carroll community.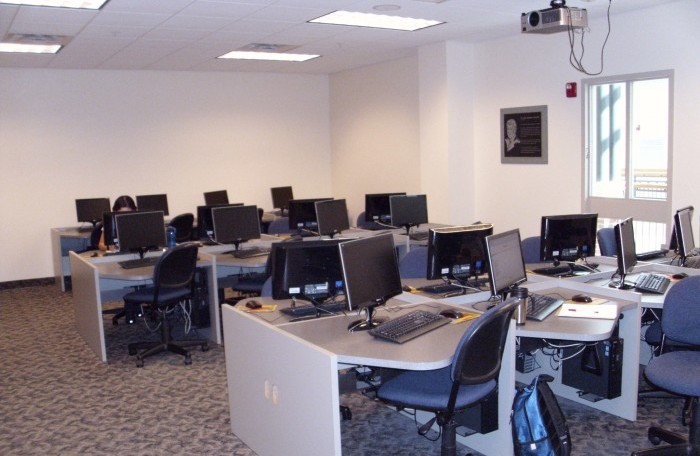 The Carrabine Computer Lab contains 20 desktop computers and two networked laser printers. Students can use all the software of the campus network, as well as take advantage of chemistry-specific molecular modeling software. The laboratory is open to all University students, and is occasionally used for classes. It is equipped with a teacher computer, document camera, and DVD projection system.
The Carrabine Lab is open:
Monday-Thursday: 8 am – 10 pm
Friday: 8 am – 5 pm
Saturday: 1-5 pm
Sunday: 1-10 pm