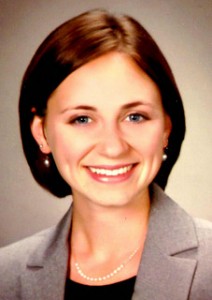 Nephrology Fellow,
Tufts Medical Center
One of the most influential experiences I had at John Carroll was the exposure to excellent academic mentors.  I had the opportunity to work with wonderful mentors in the Chemistry Department during my undergraduate experience.  The department as a whole was able to provide an enriching environment for its students both because of the size of the school and also because of the core mission dedicated to teaching and mentorship.  As a result, I was able to expand my scientific knowledge through mentored research and was exposed to several forums promoting communication of scientific knowledge both in lecture and through other conferences.
As I have continued my academic studies, I have looked for a similar spirit of mentorship and support.  I chose a Jesuit medical school because this school offered a similar supportive environment.  Even in residency and now fellowship, I continue to look for programs that include a strong mentorship program through research support and professional development.
I am currently a nephrology fellow at Tufts Medical Center and will begin a dedicated research fellowship next year.  I have been able to use my experiences from JCU to help mentor medical students and residents, and I continue to grow professionally under the support of the Tufts nephrology department.