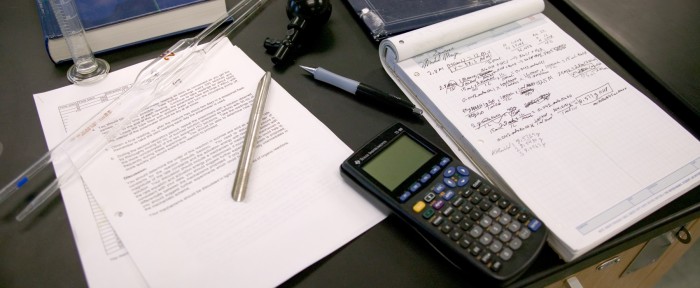 The Chemistry Department is approved by the Committee on Professional Training (CPT) of the American Chemical Society (ACS) and offers a Bachelor of Science in Chemistry. Students may add additional coursework to graduate with a concentration in Biochemistry or Chemical Physics. We also offer a Chemistry minor and several combination programs.  Being an ACS approved department, pathways are available for students to earn an ACS-certified B.S. degree with either concentration. Why earn an ACS-certified degree? Check out the ACS website.
If you are interested in medicine, dentistry, pharmacy or any of the other life sciences, the Biochemistry concentration will provide you with the foundation you need.
Do you intend to become a professional chemist or pursue graduate studies in chemistry or chemical engineering? The Chemical Physics concentration would be the ideal preparation.
Perhaps you love chemistry, but would like to pursue a career in another field, such as business, education, information science, journalism, forensics or law. Wonderful! You can combine the B.S. degree with a second major or interdisciplinary minor.
Updated: 6-24-2018