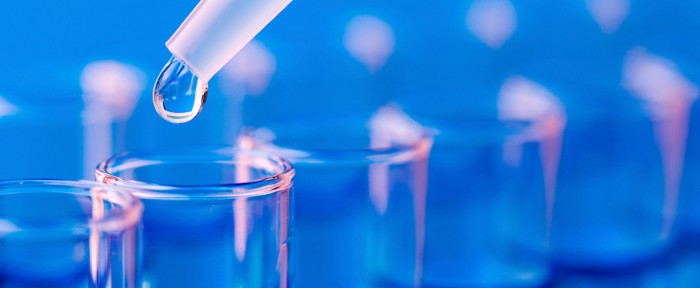 In the JCU Department of Chemistry, you'll find: 
Dedicated and Available Faculty
Expert Instruction — lecture and lab courses are taught by our full-time faculty of nine Ph.D./M.S. chemists, not part-time instructors or graduate students. Our faculty take a personal interest in helping students plot their paths through their John Carroll experiences and start of their careers.
Small Class Sizes — most of our classes have fewer than 20 students and approximately 25 students graduate each year with one of our majors.
Advanced Facilities and Resources
Modern Teaching and Research labs — our department, located in the Dolan Center for Science in Technology opened in 2003, consists of 9 teaching labs, 9 research labs for student projects, a 20-station computer lab, and a multimedia classroom.
State-of-the-Art Instrumentation Facility — with nearly $2 million worth of equipment, our instrumentation facility is used by students to conduct lab coursework experiments, often starting in their first chemistry course, as well as during independent research.
Chemical Literature — through the Grasselli Library and Breen Learning Center our students have access to print and electronic versions of virtually all the latest developments in the world of chemistry.
Real-World Experience
Student Research Opportunities — undergraduate students are encouraged to join a faculty member's research group during the school year or summer to explore and gain additional experience through experimentation and presenting their work via poster sessions and talks.
Teaching Assistant Opportunities — chemistry majors have paid opportunities to assist faculty with activities such as lab preparation, assisting students during lab courses, and grading.
Industrial and Academic Connections — our students regularly receive information on internship and job opportunities from local employers and regional universities, both from direct contact with faculty and our weekly seminar program.
Take the Next Step