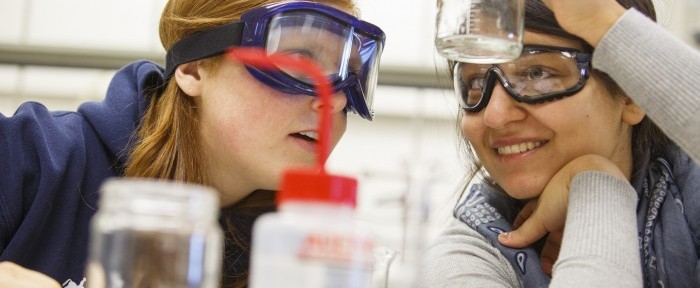 We are thrilled about your decision to major in Chemistry at John Carroll University!
You may be interested to know that the Chemistry Department recognizes academic achievement through various awards and scholarships.
We encourage you to become involved in professional and student organizations, whether they are chemistry-related or not. Several of our faculty members facilitate student groups.
The Department quickly relays information about internship and employment opportunities to our majors. And our students develop contacts and build networks through the various seminar speakers the department hosts each semester. We also urge you to utilize our on-campus resources, specifically Career Services. We look forward to taking part in the College of Arts and Sciences Professional Development Program this Fall (2017). Keep you eyes out for announcements and ways to participate.
The faculty and staff in the Chemistry Department are dedicated to help you make the most of your college experience and desire for you to be successful beyond graduation. We are here to answer any questions you may have.
Updated: 7-12-17