Deadlines
Applications for the 2015 Celebration will be available on November 1, 2014 and will be due on March 9, 2015. Honors applications will be due February 19, 2015.
NEW: Deadline extended to March 11, 2015!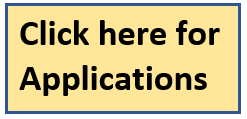 Reception for Celebration Participants
All participants are invited to the Celebration Reception on April 13, 2015 at 6 p.m. in the O'Connell Reading Room of the Dolan Science Center.
Abstract Information
Poster, paper presentation, and panel presentations abstracts are due by Wednesday, March 11, 2015. For information on formatting your abstract, click here.
Poster Guidelines
The deadline to have your poster printed by Information Technology Services is Wednesday, April 8, 2015.
For details on printing your poster and for poster presentation hints, click here.
Paper/Panel Presentations
For helpful hints on presenting at the Celebration, click here.
Art Exhibit Artists
Artwork can be dropped off at the Grasselli Library Circulation Desk. Attach a signed copy of the application form to each piece.
Carroll Collected Archiving
Beginning in 2013, we will archive the Celebration of Scholarship posters and presentations into Carroll Collected, John Carroll's new institutional repository.  Placing your work in the repository will give you a permanent online, open-access location for your work. Information on placing your work in Carroll Collected will be available closer to the date of the Celebration.