SmallHD 501 Production Kit HDMI Display and Accessories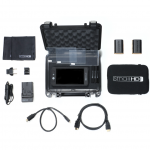 The SmallHD 501 is the lightest 5-inch, 1080p Full HD field monitor with color capabilities that rival OLED technology. It's a mere 7.4 oz light and is able to reproduce 100% Rec 709 color.
SmallHD 501 Production Kit User Manual
Request a SmallHD 501 Production Kit
---
Manfrotto 504HD Head w/546B 2-Stage Aluminum Tripod System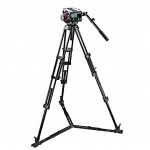 The 504HD head is a solid well-built beauty that handles cameras of all weights and sizes with ease. Supporting cameras up to nearly 20 pounds, the 504HD head with the new Manfrotto bridging technology provides extremely smooth, accurate panning and tilting with varying drag and counter-balance settings. Adjustments to the pan and tilt tension can be made by the Fluid Drag System's (FDS) variable friction system. The FDS has separate controls for each axis and can be set with a twist of a clearly marked numerical dial for easy reference and effortless use. This ultra effective FDS utilizes a combination of ball bearings and fluid bearings to produce top-notch pans and tilts. Disc brakes are implemented to lock either horizontal or vertical movement. The 504HD can be leveled using its 70mm half ball mounting style that allows for additional adjustment fine-tuning at the head level. It is even equipped with back-lit bulb level.
Manfrotto 504 Head and Tripod System User Manual
Request a Manfrotto 504HD Head and Tripod System
---
Nikon 1 4J Digital Camera with 10-30mm and 30-110mm Lenses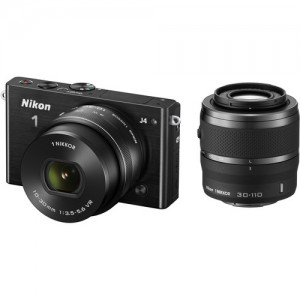 Ready at a moment's notice to capture every moment of your nonstop life. An exceptionally fast digital camera with interchangeable lenses that won't let you down when the action speeds up. Featuring Nikon 1's phase-detection AF for continuous shooting at an astounding 20 fps, you've now the means to capture all those smiles, winks, thrills and spills you won't want to miss. It also boasts an 18.4-megapixel CMOS sensor and powerful EXPEED 4A image-processing engine along with touch-screen operation, Wi-Fi capability and support for a variety of Nikon 1 accessories and all 1 NIKKOR lenses. Slim, compact, meticulously designed and loaded with new cutting-edge functions for photos and Full HD movies that literally take your breath away.
Nikon 1 4J Digital Camera User Manual
Request a Nikon 1 4J Digital Camera
---
Wacom Intuos Pro Pen Tablet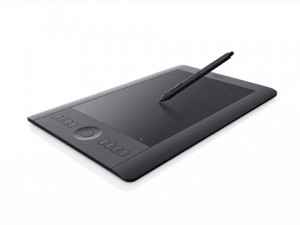 This pen tablet combines Wacom's finest pen capabilities with intuitive multi-touch support. Gain precision and control, speed your workflow, and take advantage of all the pressure-sensitive capabilities in your favorite creative software, thanks to the innovations built into the Intuos Pro.Nixon SB-910 AF Speedlight Flash Kit User Guide
Wacom Intuos Pro Pen Tablet User Manual
Request a Wacom Intuos Pro Pen Tablet
---
Sony Full HD 60p Camcorder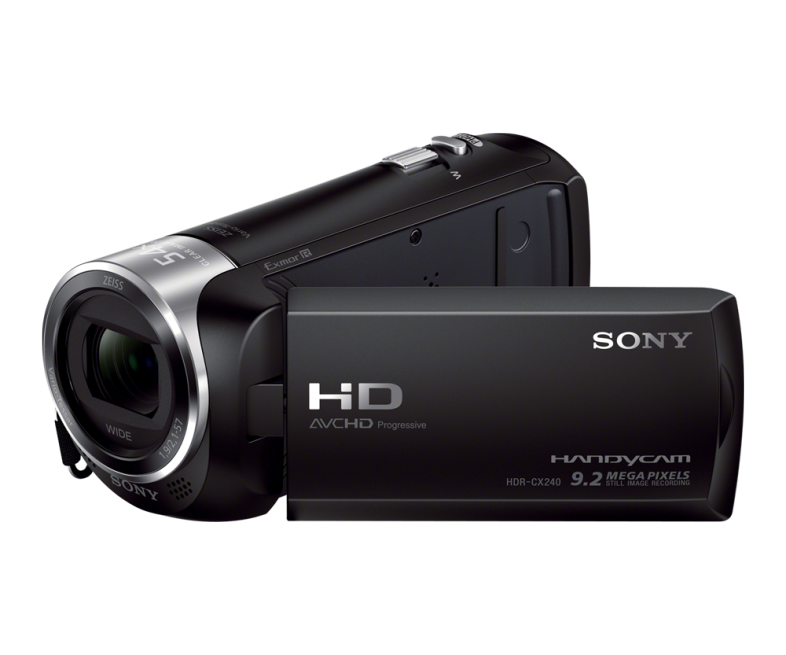 Smartphones don't shoot like this. Make it memorable with Sony Full HD/60p quality. Capture amazing footage in low light, get close to the action with a 27x zoom, wide-angle Carl Zeiss® lens and say goodbye to shake with SteadyShot™ image stabilization. It's the perfect starter camera.
Sony Full HD 60p Camcorder User Guide
Request a Sony Full HD 60p Camcorder
---
Nikon D5300 Digital SLR Camera with 18-140mm Zoom Lens (Black)


Meet the first in an exciting new generation of Wi-Fi® enabled, ultra-high-resolution Nikon HD-SLRs: the D5300. With built-in Wi-Fi for instant photo sharing to your smartphone or tablet, GPS and mapping, a cutting edge 24.2-megapixel image sensor, an extra-large swiveling Vari-angle LCD and more, D5300 brings an outstanding new level of image quality and capabilities in a compact, ergonomic design. Pair it with any NIKKOR lens—like the outstanding AF-S DX NIKKOR 18-140mm f/3.5-5.6G ED VR kit lens—and unleash the full potential of its innovative image sensor. Every photo will be richer, truer to life than most photos you've seen. Every HD video will have a stunning cinematic look, a level of sharpness and clarity that ignites on ultra-high-resolution tablets, laptops and TVs. And the first time you use your smartphone or tablet to instantly share photos from the D5300, you'll realize the game has truly changed.
---
Nikon SB-910 AF Speedlight Flash Kit  

Engineered for FX and DX-format D-SLRs and COOLPIX P7000 Series cameras, the SB-910 offers unparalleled lighting performance in the field and in the studio. Featuring Nikon's versatile i-TTL (intelligent through-the-lens) metering for on camera or wireless flash control, the SB-910 can operate as a hot shoe mounted Speedlight, remote unit or wireless Commander. And with refined operability including illuminated buttons for use in low light and improved thermal cut out protection, the SB-910 is the perfect partner to your D-SLR (2 available).
Nikon SB-910 AF Speedlight Flash Kit User Guide
Request a Nikon SB-910 AF Speedlight Flash Kit
---
Samson C03U Pak – Recording / Podcasting Pak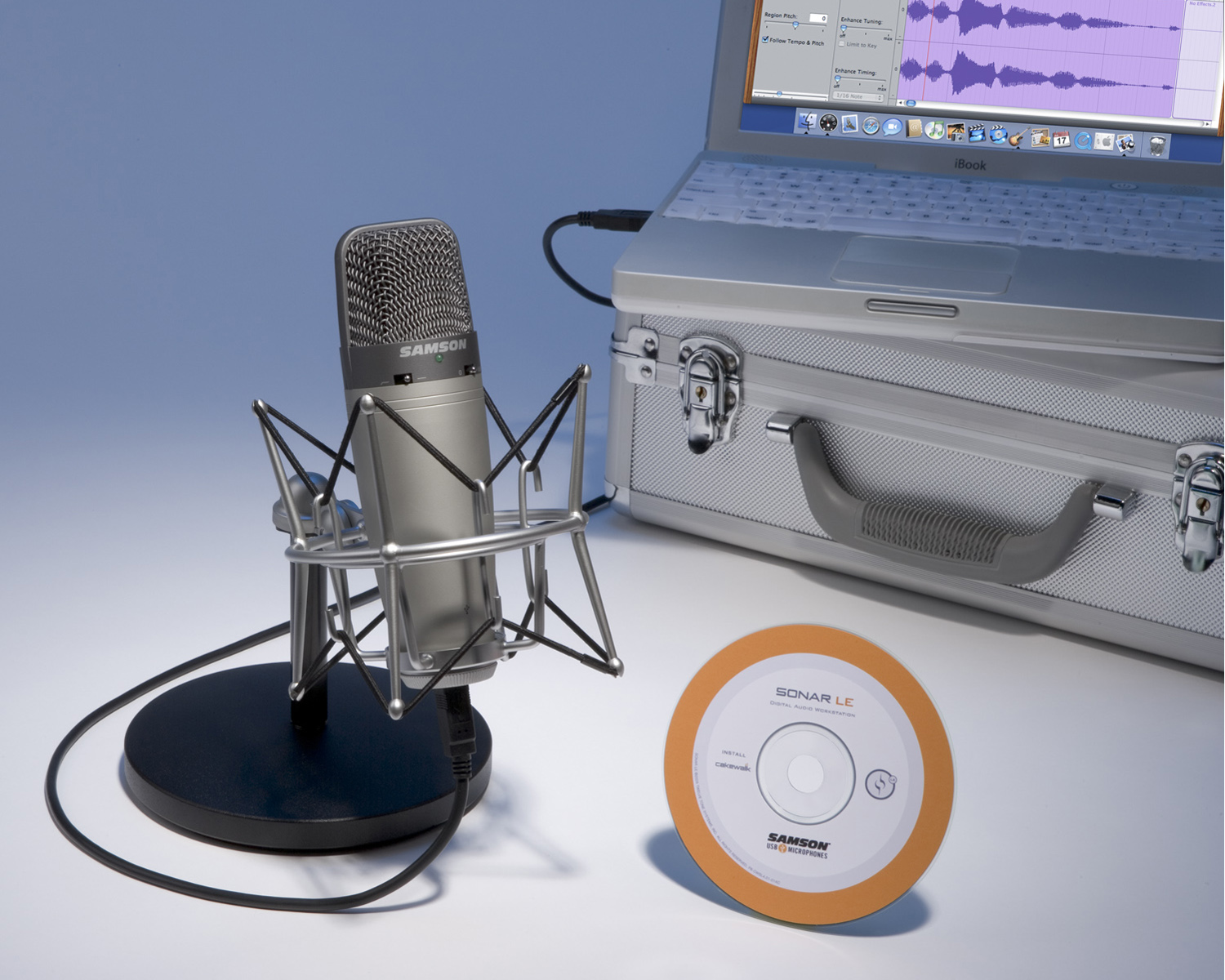 Samson changed the way the world records audio with the C01U and C03U USB Studio Condenser microphones — the first studio quality condenser microphones equipped with a USB interface. The C03U Recording / Podcasting Pak includes everything needed to record digital audio on a PC or Mac with an eye on maximum portability.
---
Kensington Wireless Presenter Pro with Green Laser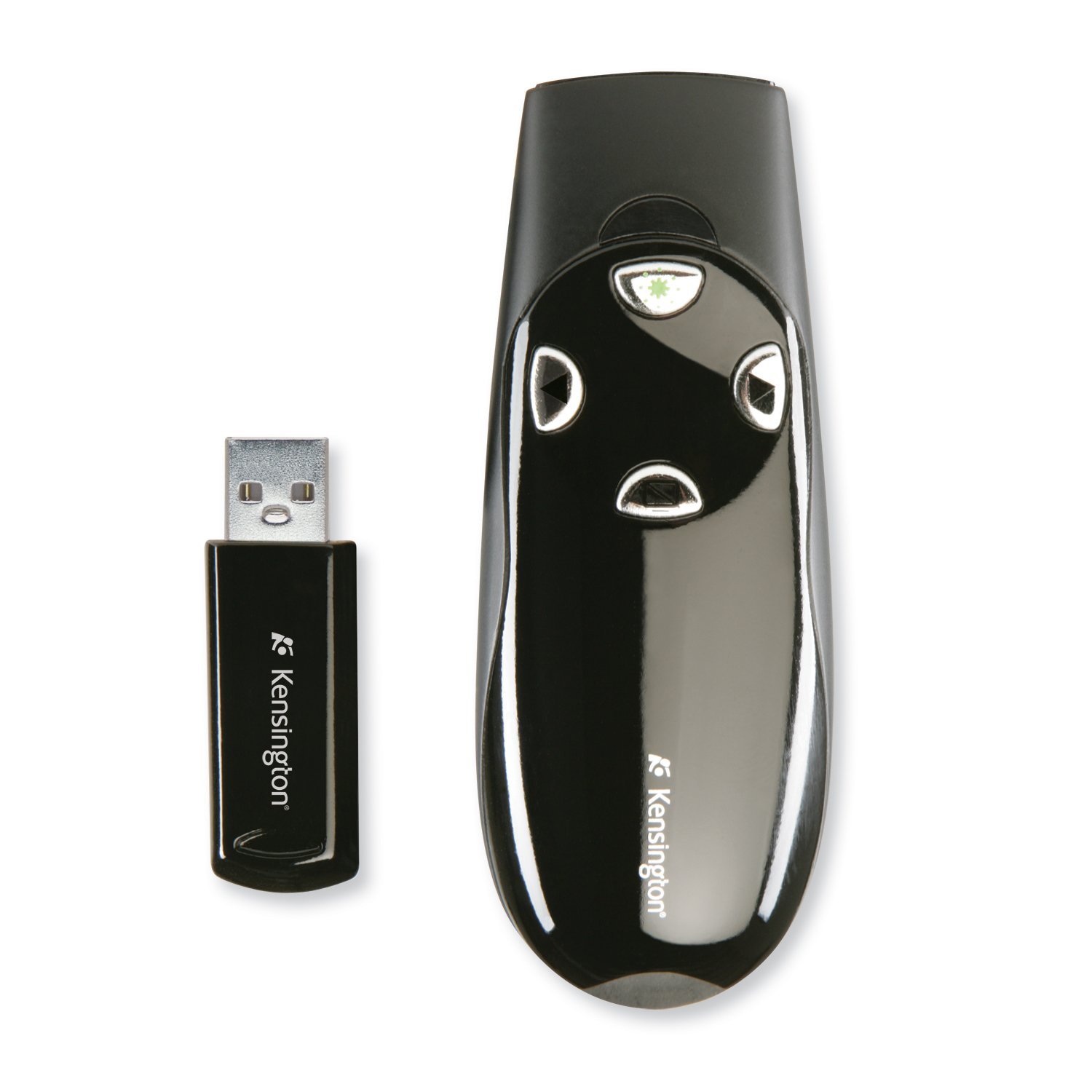 The Kensington Presenter Pro™ Remote Green Laser is 10 x brighter than standard red lasers, allowing you to make your point anywhere – even when used with brighter projectors or LCD and plasma displays. Add a comfortable, intuitive four-button design and extended 150 foot range and you have everything you need to focus on what really matters – your audience.
---
Flip Video UltraHD Camcorder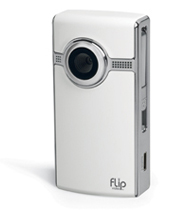 This easy to use camcorder can record up to 2 hours of digital video. The mp4 files created can be uploaded to your computer, published to ShareStream, Youtube or burned to a disk. The camera has a built-in USB connector that can connect to your PC or MAC and comes preloaded with software to help transfer your videos. The camera's battery will be recharged while connected to your computer. (9 available).
Flip Video UltraHD Quick Start Guide
Request a Flip Video Camcorder
---
Azden WMS-Pro VHF Wireless Microphone System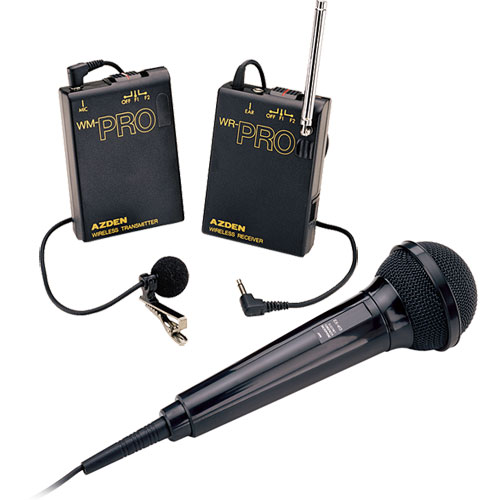 With a range of 250 ft., this kit allows you to use a wireless microphone while yourecord video allowing you to pick up only the subject's voice. The kit comes with two microphones, handheld or lapel, a receiver that attaches to the camera as well as an earphone to monitor the sound. (2 kits available)
Note: These do not work with the Flip Cams.
Azden WMS-Pro Wireless Microphone System User Guide
Request a Wireless Microphone Kit
---
Canon PowerShot A650 IS

A 12.1 MegaPixel digital camera with 6x optical zoom and 4x digital zoom with an optical image stabilizer system. The camera can be used in automatic mode and has a number of preset shooting modes. The camera comes with a 32M SD card or the user can use their own card to save photos. (2 available).
---
Sony ICD-UX70 Audio Recorder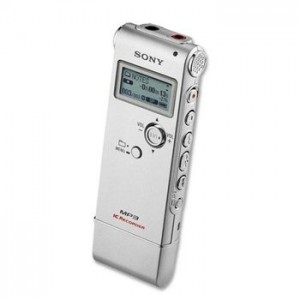 This compact digital voice recorder features convenient direct USB connection and up to 290 hours of crystal clear recording on built-in memory. The unit can record up to 18 hours of mp3 stereo sound. A convenient built-in USB connector allows you to upload the audio files to your computer. Stereo microphones are built in. The user can also attach an external microphone or headphones. (4 available)
Request a Sony ICD-UZX70 RecorderCD-UZX70 Recorder
---
Zeikos Tripod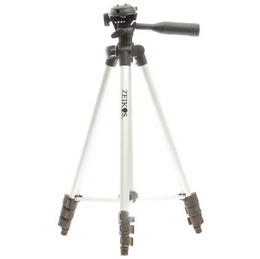 The Zeikos Tripod utilizes a 3-Way Fluid Panhead with Rapid-Action Lock Legs that offer maximum stability. Perfect for use recording video with any of the video cameras available for checkout through the Center for Digital Media (3 available).
---