Flip Video UltraHD Camcorder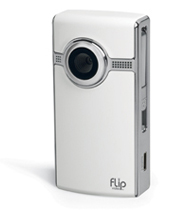 This easy to use camcorder can record up to 2 hours of digital video. The mp4 files created can be uploaded to your computer, published to ShareStream, Youtube or burned to a disk. The camera has a built-in USB connector that can connect to your PC or MAC and comes preloaded with software to help transfer your videos. The camera's battery will be recharged while connected to your computer. (9 available).
Flip Video UltraHD Quick Start Guide
Request a Flip Video Camcorder
---
Canon FS11 Digital Video Camcorder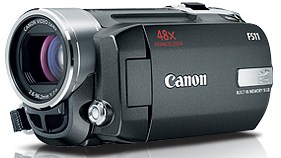 This compact digital camcorder can record up to 10 hours of video to its internal flash memory. With the supplied cables and software the video can be downloaded to a computer for viewing or editing. The camera is capable of 2000x digital zoom. An AC adapter that recharges the camera's battery is included.(2 available) (replacement value=$400)
Request a Canon Digital Video Camcorder
---
Azden WMS-Pro VHF Wireless Microphone System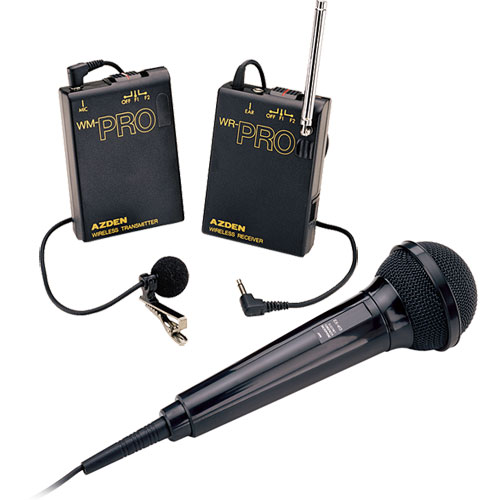 With a range of 250 ft., this kit allows you to use a wireless microphone while yourecord video allowing you to pick up only the subject's voice. The kit comes with two microphones, handheld or lapel, a receiver that attaches to the camera as well as an earphone to monitor the sound. (2 kits available)
Note: These do not work with the Flip Cams.
Request a Wireless Microphone Kit
---
Canon PowerShot A650 IS

A 12.1 MegaPixel digital camera with 6x optical zoom and 4x digital zoom with an optical image stabilizer system. The camera can be used in automatic mode and has a number of preset shooting modes. The camera comes with a 32M SD card or the user can use their own card to save photos. (2 available).
---
Sony ICD-UX70 Audio Recorder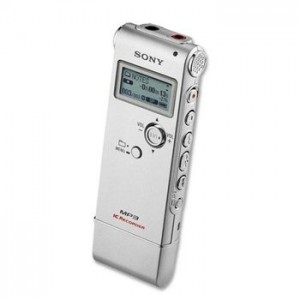 This compact digital voice recorder features convenient direct USB connection and up to 290 hours of crystal clear recording on built-in memory. The unit can record up to 18 hours of mp3 stereo sound. A convenient built-in USB connector allows you to upload the audio files to your computer. Stereo microphones are built in. The user can also attach an external microphone or headphones. (4 available)
Request a Sony ICD-UZX70 RecorderCD-UZX70 Recorder
---
Zeikos Tripod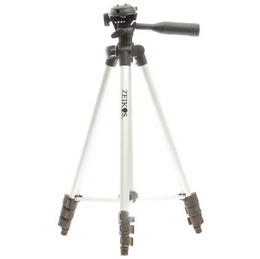 The Zeikos Tripod utilizes a 3-Way Fluid Panhead with Rapid-Action Lock Legs that offer maximum stability. Perfect for use recording video with any of the video cameras available for checkout through the Center for Digital Media (3 available).
---