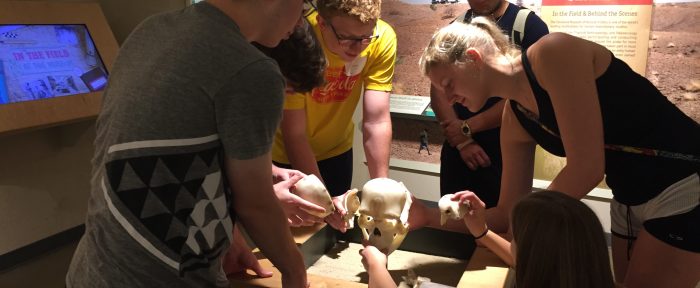 NSF S-STEM MIRRORS Scholars at John Carroll University
---
John Carroll University students pursuing science and technology majors may now apply for Molding Identity & Raising Retention through Opportunities for Reflection In STEM (MIRRORS) scholarships. These scholarships, funded from the National Science Foundation's Scholarships in Science, Technology, Engineering and Mathematics (S-STEM) program, will provide up to $4,000 per year to low-income students with demonstrated financial need and academic promise to succeed in STEM disciplines at JCU. Scholarships are renewable for students who continue to meet eligibility requirements.
---
ELIGIBILITY  |  APPLICATION  |  BECOME A PEER MENTOR
Priority application deadline is December 1, 2018
Applications will be considered through March 1, 2019
---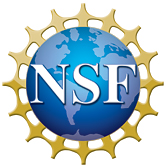 The NSF S-STEM MIRRORS program will provide scholarships to students who are pursuing bachelor's degrees in STEM disciplines. The program will fund four cohorts, each composed of eight students. In years one and two, the program will support cohorts of first-year students with four years of funding. In years three and four, the program will support transfer students with two years of funding.
Scholars in the program will also receive academic support, including:
– Enhanced, STEM-specific activities integrated into JCU's new student orientation and fall move-in programs in conjunction with a STEM living-learning community (LLC)
– A two-week summer bridge program, preparing students for STEM coursework, imparting key skills for academic success, and developing connections with students, staff, and faculty
– A cohort advising course for all MIRRORS scholars to introduce and reinforce relevant skills at each stage of their academic development
– An Entering Science and an Entering Research course in the first year to scaffold the experience of MIRRORS scholars as they prepare for and participate in academic and research experiences at JCU and beyond
– Peer-Led Team Learning (PLTL) activities complementing key STEM courses
– Competitive funds to support summer research and attendance at scientific meetings.
---
 Biology  |  Cell and Molecular Biology  |  Chemistry  |  Computer Science  |  Data Science
Engineering Physics  |  Environmental Science  |  Mathematics  |  Physics
---
For more information, please email us at sstem@jcu.edu
Program Director:
Dr. Rebecca Drenovsky
Biology Department
John Carroll University
1 John Carroll Blvd
University Heights, OH  44118
Phone:  216.397.4451