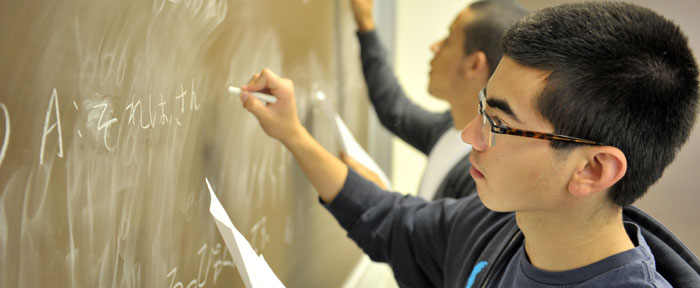 Selecting a major is one of the most important—and exciting—decisions you'll make in college. The College of Arts & Sciences offers more than 50 majors to help you pursue your passions and prepare for your career.
Along with choosing a major, you can expand your abilities—and your appeal to future employers—with:
Minors, concentrations, or a second major that develop your understanding in another field of study.
Interdisciplinary programs that combine courses from more than one academic area in unique ways
Fifth-year bachelor/master's programs in several fields.
Explore our majors as well as our minors below.

Undergraduate Majors
Undergraduate Minors
Communication & Theatre Arts
Modern Languages and Culture