You work hard in class. Now put your studies to work for you.
---
A Career Ready Internship grant from Great Lakes Higher Education Guaranty Corporation has been awarded to the College of Arts and Sciences for the Spring 2016 through Spring 2018 semesters. This grant will afford all qualified students the opportunity to participate in career-meaningful, paid internships.
Academic Credit
Opportunities for academic credit are area specific; please consult the Internship Director.
Qualifications
To be eligible to apply for a Career Ready internship you must:
Be junior or senior
Be making satisfactory academic progress
Have filled out the FAFSA for the current academic year
---
---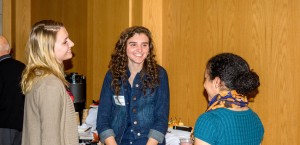 FAQs
I already have an internship set for the next semester. Can it count for this program?
You cannot count on an existing internship qualifying for the grant. The grant opportunity is not retroactive.
Do I receive academic credit for the internship in addition to being paid?
It is possible to receive academic credit in addition to receiving payment. The Internship Director will have details on how to obtain credit for internships.
What is the approval process?
All eligible students must first complete an application. The Internship Director will review and select candidates. To further qualify, you will need to be eligible for payment as approved by the Director of Financial Assistance.
Do I need to have an interview with the internship employer?
The Internship Director can tell you whether the prospective employer requires an interview. Many, but not all, will want to meet with you in advance of the internship.
Contact
Graciela Lacueva, Ph.D.
Associate Dean of Science, Mathematics, and Health
Project Director, Great Lakes Internships Grant
College of Arts and Sciences
AD B101d
216.397.4625 | lacueva@jcu.edu