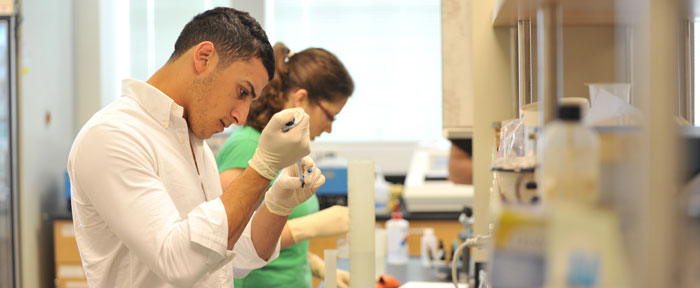 At John Carroll, you'll get firsthand research experience, no matter what fields you decide to pursue. Our students collaborate with faculty and industry leaders, communicate with diverse audiences, and completing challenging research projects—abilities desired by graduate schools and employers alike. For example:
Each spring, the John Carroll community gathers for the Celebration of Scholarship to recognize the outstanding student and faculty research that takes place throughout the year. Funding for student research is available in many JCU academic departments. Explore our Programs of Study to learn more about research opportunities in different fields.
For more information, see the Guidelines for Colleran-Weaver Research Fellowships and the Application Form.