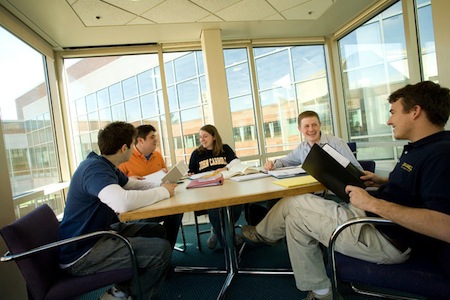 All entering John Carroll students take a First-year Seminar in a learning community with fellow students. This discussion-based course will introduce you to academic inquiry and help you learn to read critically, write persuasively, and communicate ideas clearly.
Each year the seminar centers around a common theme, but faculty from many academic departments teach the course. That means you'll have the opportunity to explore issues from interesting perspectives while developing abilities that will help you succeed as a JCU student.
Learn more about the Core Curriculum or the academic experience at John Carroll.