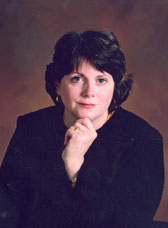 Jeanne M. Colleran '76, Ph.D., is the dean of John Carroll University's College of Arts and Sciences, a position she has held since August 2010.
Colleran has served as a member of John Carroll's faculty since 1987. She also teaches Irish Literature and has helped lead the University's acclaimed Summer Institute in Peace and Conflict Resolution in Northern Ireland. A past chair of the English Department, Colleran has held many leadership positions at the University, and most recently served as co-chair of the Academic Planning Task Force.
She is a widely published author, and has contributed to many academic and literary journals. Her most recent book is Theatre and War Since 1991 (Palgrave Macmillan, 2012). She served as the principal author of, and was awarded, a McGregor Foundation grant to globalize the University's curriculum. The grant will support faculty learning communities to produce new courses with an emphasis on globalization, humanitarian intervention through crisis mapping, and international courses.
She is the only University faculty member to win all three of its major awards: the Culicchia Award for Teaching Excellence in the College of Arts and Sciences, the Curtis Miles Award for Service, and the University's Distinguished Faculty Award.
Colleran is a 1976 graduate of John Carroll, where she earned a bachelor's degree in English. She earned a master's degree from Case Western Reserve University, and was awarded her doctorate from The Ohio State University. She is married to Richard Weaver, and they have two children, James and Julia.