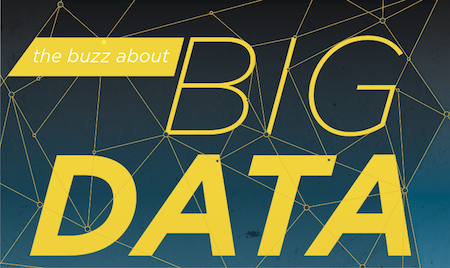 The Buzz About Big Data:
How Predictive Analysis and Data Mining Affect Our World
Wednesday, Oct. 9, 2013
5:30-7 P.M.
Donahue Auditorium
Dolan Center for Science and Technology
Free and Open to the Public
Join international expert Colleen McCue, Ph.D., and a panel of John Carroll faculty for a conversation about how big data analysis is affecting our lives and shaping our world.
About Colleen McCue, Ph.D.
Dr. McCue is Senior Director for Social Sciences and Quantitative Methods at DigitalGlobe, which provides high resolution satellite images, aerial images and geospatial content to clients worldwide. Her international work in predictive behavior analysis spans: crime reduction, commercial behavioral analysis, conflict avoidance, national security, social justice issues, and STEM integration.
Watch a video of Dr. McCue explaining the use of geospatial predictive analytics in supporting humanitarian efforts.
---
JCU Faculty Panelists:
For more information, contact kcarfagno@jcu.edu
---
Sponsored by "Engaging The World: Educating for Contemporary Global Citizenship," a project of the McGregor Fund and the John Carroll University College of Arts and Sciences.