This event has been cancelled. Mr. Wakefield is unable to travel to the JCU campus due to flight cancellations.
Kurt Vonnegut: The Trials and Triumphs of a Great American Writer
Presented by Dan Wakefield
Novelist, journalist, screenwriter, and 2014 Woodrow Wilson Visiting Fellow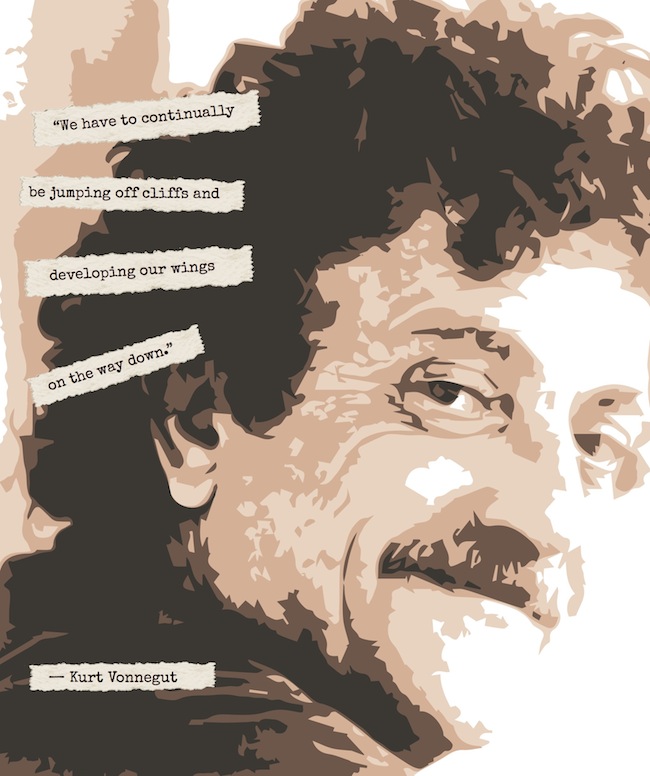 Tuesday, Feb. 18, 2014
7 p.m.
Dolan Center for Science and Technology
Donahue Auditorium
---
Award-winning novelist and screenwriter Dan Wakefield had a long friendship with Kurt Vonnegut. They were both from Indianapolis and both were writers. Vonnegut was a prolific letter writer, and Wakefield was asked by the Vonnegut family to help prepare an anthology of 60 years of that correspondence. Wakefield spent over a year editing and annotating the book, Kurt Vonnegut: Letters (Delacorte Press, 2012). Read more about the work on Dan Wakefield's website.
---
Sponsored by:
The Tim Russert Department of Communication and Theatre Arts
The College of Arts and Sciences
The Council of Independent Colleges
More information:
216.397.4378