Why Go Digital in the Humanities?
Monday, February 19, 3:30-5:30pm, OC 203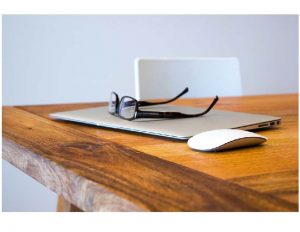 Technology transforms our classrooms, libraries, workspaces, and archives. Join Shelley Rose, convener of the DigitalCSU working group at Cleveland State University, for a workshop on using technology in your teaching and research. Rose will give an overview of how humanities scholars utilize digital tools, ranging from research aids like Tropy and Zotero, to websites like WordPress or Google Sites. She will also provide examples of best practices for starting larger projects that embrace content-management platforms such as Omeka and tools like GIS mapping and Text Encoding (TEI). A digital "playdate" will follow where participants can share project ideas with the group for feedback and guidance.
Participants should come prepared with the device of their choice (laptop, tablet, etc). All participants will have access beyond the workshop to resources and materials at https://sites.google.com/view/jcudh/home.
Facilitator Bio: Shelley E. Rose is Associate Professor of History and Director of Social Studies at Cleveland State University. She is committed to integrating technology and 21st-century skills into her teaching and research and is a founder of the interdisciplinary digital humanities network for the German Studies Association. To this end, Rose directs the transnational research project Protest Spaces and works closely with K-12 educators to develop teaching resources such as the History Speaks project.
Please RSVP to Brenda Bailey at bbailey@jcu.edu.
For questions about the workshop, please contact Dr. Julia Karolle-Berg, jkarolle@jcu.edu, x4193.
This event is sponsored by the Department of Classical and Modern Languages and Cultures and has been made possible through generous funding from the Humanities Division of the College of Arts and Sciences.
Posted on January 30, 2018