The Ohio Department of Higher Education has awarded John Carroll University a $54,600 grant that will help fund scholarships for 15 incoming undergraduate students. The Choose Ohio First (COF) program targets students pursuing STEMM (Science, Technology, Engineering, Math, and Medicine) degrees. The scholarship promotes success in the classroom and career exploration.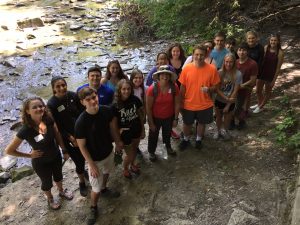 "This program reflects John Carroll's dedication to the education and well-being of our students throughout their academic journey," says Rebecca E. Drenovsky, Ph. D., Chair of JCU's Department of Biology. She added, "We are educating and preparing students for in-demand careers in science, health, technology, and innovation." Dr. Drenovsky serves as program director for the University's COF grant. In addition to financial support, JCU's Choose Ohio First program will prepare scholars for the workforce through a foundational course on conducting research, dedicated summer undergraduate research fellowships, and professional development workshops. Additionally, scholars will interact with scientists, healthcare professionals, and entrepreneurs through a career-focused seminar series.
Drenovsky worked with a team of professors and administrators to draft the grant proposal, titled, "Building an Innovation Pipeline." The team includes co-director Mark Waner, Ph.D. (Chemistry) and the following College of Arts and Sciences faculty members: Graciela Lacueva, Ph.D. (Physics), Kathy Lee, Ph.D. (Assistant Dean of Health Programs), and James Watling, Ph.D. (Biology). Claudia Wenzel, Assistant Vice President of Enrollment and Financial Services was also part of the group. The grant can potentially be renewed for three additional years.
Prospective first-year or transfer students can learn about program eligibility and how to apply for the scholarships by contacting Dr. Drenovsky for more information (rdrenovsky@jcu.edu).
 FROM THE CHOOSE OHIO FIRST website: According to a recent report by the Center on Education and the Workforce, eight million new jobs will be available in STEMM-related fields by 2018. The Choose Ohio First Scholarship Program is part of the state's strategic effort to significantly strengthen Ohio's position in world markets such as aerospace, medicine, computer technology and alternative energy.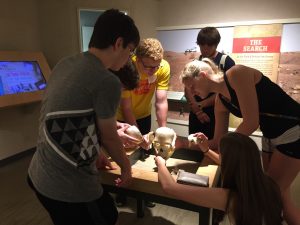 Posted on August 28, 2017