Seven John Carroll University biology students presented or co-authored posters at the recent national meeting of the Botanical Society of America; two JCU graduate students earned "best poster" awards. The conference included undergraduate, master's, and Ph.D. students from across the U.S. and Canada.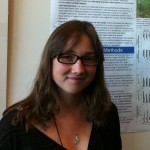 For the second consecutive year, graduate student Albina Khasanova '12G won the best poster award in the Physiological Section. Her poster, "Impacts of drought on physiology and growth in the grasses of the Intermountain West," was co-authored by biology major Megan Thornhill '13. Thornhill also presented a poster based on her research with Brenda Grewell, Ph.D., an ecologist at the USDA-Agricultural Research Service (ARS) Aquatic Invasive Weeds Unit in Davis, Calif.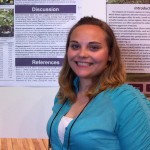 Jennifer Murphy '13G took top honors from the Ecological Section with "Early life-history traits in globally invasive and non-invasive Rosa congeners." Murphy's poster was co-authored by fellow graduate student Rachael Glover '14G and biology majors Lindsay Bernhard '14 and Maria Loya '14.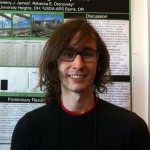 In addition, graduate student Jeffrey Walker '13G presented data from his thesis research at the meeting. His poster, "Biomass allocation and nitrogen cycling during the first year of growth for two perennial bunchgrass species," resulted from collaboration with Jeremy James, Ph.D., a plant physiologist with the USDA-ARS Eastern Oregon Agricultural Research Center.
All seven students conduct research in the lab of Rebecca Drenovsky, Ph.D., associate professor of biology at John Carroll. She accompanied the students to the meeting and served as co-author of their posters.
Posted on August 22, 2012