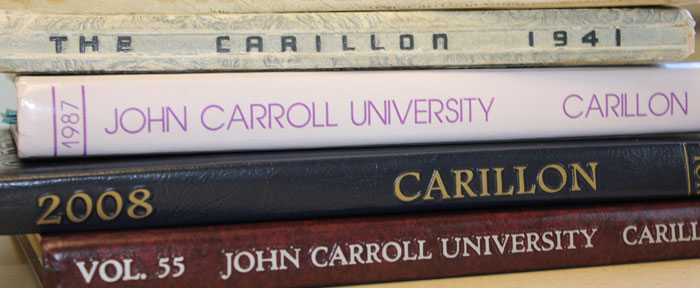 The Carillon has chronicled life at John Carroll University since 1938. In 2012, the Carillon was made available digitally for the first time.  A limited amount of previous editions of The Carillon have been made available for digital download as well with more to come in the future.
Included in each edition of the Carillon are pages for large campus events, student organizations, faculty and staff, and senior portraits.
Download the 2012 edition of The Carillon today by following the navigation on the left side of this page.