We know choosing an academic major can be challenging! Many students will change their major at least once during their academic career.
Our services and programs can help you answer these questions which are important in choosing a major:
Who am I and what am I passionate about?
Where am I needed in the world?
How do I get there?
If you need direction, focus or even just some information about who you are and where you can fit into the "world of work," then meeting with a career advisor can help. Some students need assistance with learning about themselves, their personal preferences, interests, skills, and values. Everyone has questions about themselves, it is a part of maturing. Our career advisors can help point you in the right direction and give those gentle 'nudges' you may need in your exploration process. Individual sessions are approximately 30 minutes, meeting as often as you need. Please call us at 216.397.4237 to schedule an appointment or schedule now from your Handshake account.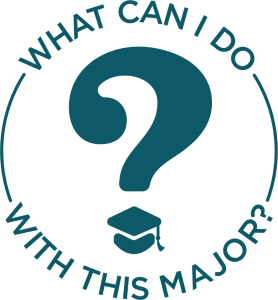 Whether you are exploring multiple majors or searching for information about your chosen field, What Can I Do With This Major? will help you connect majors to careers. To access this resource, click on the image above.