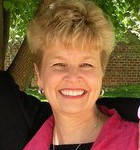 Cynthia Marco-Scanlon, Ph.D., LPCC-S, Interim Director, Career Education, Career Counselor
216.397.1699
In the career counseling field, Cynthia has held many roles. She coordinates and teaches Career Education classes for undergraduates and graduate level courses in Counselor Education, is a career and personal issues counselor, supervises graduate interns through their career counseling practicum and internships, was a consultant with her local school district, and counseled for many years at the local Community Mental Health Center. She is a guest lecturer at regional and national workshops and conferences. Cynthia is also involved on campus with the Vocation Coordinating Committee, Academic Planning Task Force committee, and many others.
Cynthia received a Ph.D. in counselor education and a master's in community counseling from the University of Akron. Her undergraduate degrees in psychology and sociology were completed at Ohio Northern University. She is a Licensed Professional Clinical Counselor with the Supervision designation (LPCC-S) through the State of Ohio. She was recently awarded "Supervisor of the Year" by OACES, "Outstanding Career Practitioner" by NCDA, and presented the OCDA "Leadership Award" by OCDA.  She is on the Executive Board of NCDA as Secretary-Elect and will assume the Secretary role in October, 2012.
---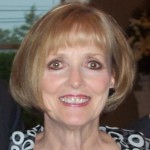 Barb Koeth, Assistant Director, Employer Relations
216.397.4431
Barb works to develop relationships with organizations that wish to recruit John Carroll University students for pre-professional positions.  She is responsible for a variety of career events and activities on campus that connect students to opportunities with for-profit and non-profit organizations.  Barb is a certified Global Career Development Facilitator; co-chairman of the Professional Exchange Committee and a member of the Trends Planning Committee for the Midwest Association of Colleges and Employers.   Barb has also been on the planning committee for the Government Career Day for the past six years.
Barb has been a member of the JCU Center for Career Services staff since 1999.  Prior to joining John Carroll University, she worked in a variety of roles in the field of broadcasting, law, and educational publishing.  Barb earned a Bachelor Degree in education from Cleveland State University.
---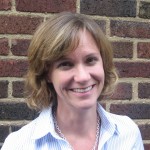 Nikki Marzano, Assistant Director, Academic Internships
216.397.4433
Nikki manages Career Education courses for students who wish to receive academic credit for their internships.  She will be a resource to students, helping them through the Learning Agreement and internship process. Nikki will also administer scholarship programs that are available to students in unpaid internships.
Prior to joining JCU in February 2013, Nikki was in a contract recruiting position at the Cleveland Clinic. Earlier in her career she served as the Manager of Recruiting and Human Resources at Energizer Battery Company in St. Louis, Missouri and as a recruiter for an industrial motor company. Nikki has a Master of Art's degree in Organizational Management from The George Washington University in Washington, DC and a Bachelor of Art's degree in Psychology and East Asian Studies from Bucknell University in Lewisburg, Pennsylvania.
---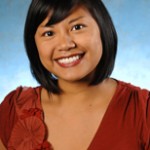 Danielle S. McDonald, Career Communications Coordinator
216.397.1676
Danielle is responsible for the Center for Career Services' news items, promotional material, and online presence through the Career Center website and social media, including oversight of the "John Carroll University Carroll Contacts" LinkedIn group. She also provides support to users of Career Connection, the Career Center's online database. She is a certified Global Career Development Facilitator and a member of the Midwest Association of Colleges and Employers.
Danielle has been with the Center for Career Services since 2009. She earned a Bachelor of Music Education at Ithaca College. Danielle enjoys singing as a member of the Cleveland Orchestra Chorus, The Heights Christian Church Chancel Choir and Church Band in Shaker Heights, Ohio.
---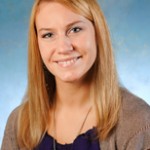 Krysta Kurzynski, Assistant Director of Veterans Affairs
216.397.1961
Krysta Kurzynski received her undergraduate degree in Psychology from DePaul University, and her Master's degree in clinical counseling from John Carroll University. She also has a certificate in Veterans Behavioral Health from the Center for Deployment Psychology. Her professional specialty is in working with military veterans as they transition from the military to academia, and from academia to their chosen career.
She joined our team in 2013 as the Student Veteran Transition Advisor, and is the liaison between career services and the student veteran population at JCU. In addition to teaching a career-focused transition class for student veterans, she is also available to provide career counseling, professional development, and military transition services.
---
Roseanne Kadas, Administrative Assistant
216.397.4432
Roseanne joined the JCU Center for Career Services in 2015. She is responsible for managing the office, coordinating administrative duties, and supervising student workers. She loves the interaction she has with students as well as being a part of the JCU community.
Roseanne lives in Kirtland with her husband and three children.