Muslim Student Association  – MSA offers a chance for Muslim students to gather for prayer and other spiritual practices as well as stay in touch with the larger Muslim community, locally and globally.
Contact: Abdellatif El Ashram
---
Jewish Community at Carroll – This student group seeks to connect Jewish students at John Carroll with one another.The Hillel group participates in Jewish holidays and activities together, and plans to celebrate the Sabbath on Friday nights. They are affiliated with the Hillel group at Case Western Reserve University. Hillel's mission is to enrich the lives of Jewish undergraduate and graduate students so that they may enrich the Jewish people and the world.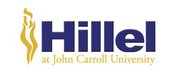 Contact at JCU: Nicolle Simonovic
Website: http://www.hillel.org
---
Campus Crusade for Christ (Cru) – Campus Crusade for Christ (Cru in the U.S.) exists to help fulfill the Great Commission by winning, building and sending in the power of the Holy Spirit.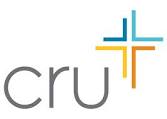 We also help the body of Christ do evangelism and discipleship. Each week we open the Bible to understand how His word applies to our lives. All religious backgrounds are welcome! As a non-denominational Christian organization, we encourage all opinions and compare them to God's word.
Contact: Ryan Willis
---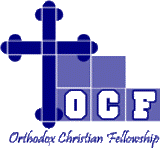 Orthodox Christian Fellowship (OCF) – The mission of Orthodox Christian Fellowship (OCF) is to support fellowship on college campuses among the members of the Orthodox Christian faith. OCF members experience and give witness to the Orthodox Christian Church through community life, prayer, service to others, and study of the Faith (Acts 2:42).
JCU Campus Contact: Mira
Phone: 440.888.6213
Email: mirjana1@gmail.com or Nicholas Abdallah
Website: http://ocfcleveland.org
---
Lutheran Students – Join the Lutheran students for prayer, worship and fellowship experiences in the Lutheran tradition.
Contact: Josh Krach
---
Can't Find What You are Looking For?
If you are a part of a faith tradition that does not have an active community group on campus, let us know. Our office seeks to support student groups as they live out their faith in meaningful ways. We realize that much of this happens in community, which is why we would like to help you connect with one another! If you or someone you know would like to form a small faith community please contact the office of Campus Ministry at 216.397.4717. Click here to find local places of worship.