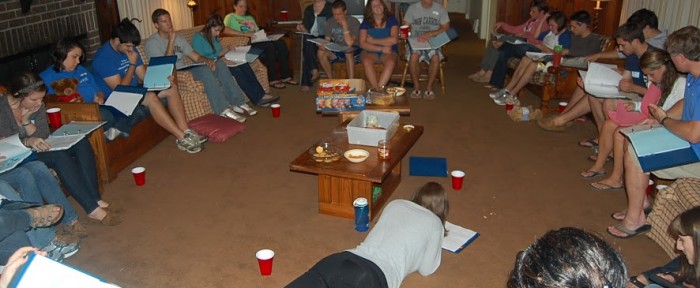 Small Faith Communities provide a forum for students to connect with one another and explore their spirituality. Through conversation, reflection, prayer, and group activities, members find meaningful ways to express their faith. Members of small faith communities often refer to them as their "home away from home" where they can relax, be themselves and make friends while searching for meaning and purpose in their lives.
JCU has many active Small Faith Communities. Our most popular are CLCs, or Christian Life Communities. Other options include:
* Hillel, a Jewish student group
* Muslim student group
* Orthodox Christian student group
* CRU (formerly Campus Crusade for Christ)
* Explore (opportunities for worship/prayer with Christians from different traditions)
* A new group formed by you?