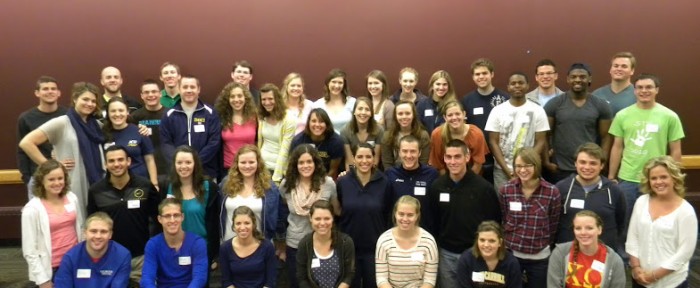 Tuesday, May 12, 2015
Lunch and dinner included!
As your time at JCU comes to a close, why not spend some quality time with friends remembering the important events, persons, and experiences of these years together while also sharing prayer, hopes, questions, and ideas for the future?
The day begins at 11:30AM in the LSC Conference Room (LSC Building) with lunch on campus with a faculty/staff guest who has mentored you and then a reflective exercise. The program continues with opportunities for discussions on topics such as:
Maintaining relationships and building community
Continuing your spiritual journey
Proud moments, failures, should's, would's, could's
After a relaxing dinner, we conclude with a closing prayer service and end by 7:00 p.m.
There is no fee for this program but you will need to register online. We hope you will block off Tuesday of Senior Week for this program, but we also understand that plans are still being formed. We have found that having registration closer to the program gives us a more accurate count. Register here by May 1st!