Outdoor Overnight retreat
Registration will take place from March 10 to March 24.  Sign up by filling out this online form:
https://johncarrolluniversity.wufoo.com/forms/z1im401q0qnrzp0/.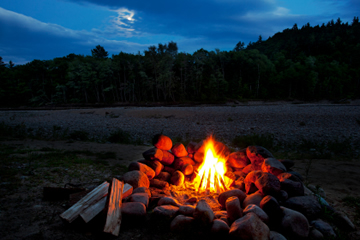 Do you feel like your life is "in tension" sometimes?  Are you seeking a way to transform that tension?  (Perhaps, transforming it into… in-tention-ality ?)
If so, this retreat might be a good 24-hour period of personal self reflection on your hectic college life.
The retreat will take place at Thorne Acres from Saturday, April 5 at 5pm to Sunday, April 6 at 5pm.  Transportation will be provided.  The cost will be $10.  We will spend all of our time outside, including sleeping in tents.  If you enjoy nature or camping this may be for you!
We hope you will join us outside for these 24 intense hours of reflection. If you have any questions, please contact Courtney Radtkin at cradtkin15@jcu.edu.