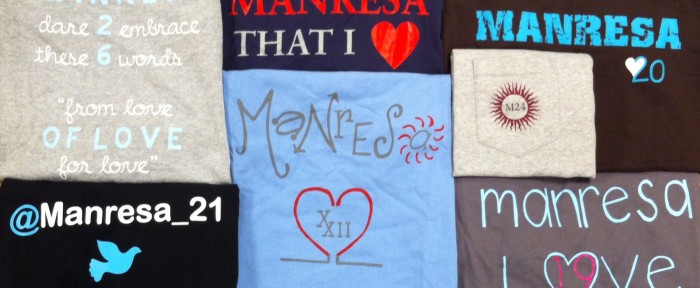 The Manresa 32 Retreat will take place April 7-9, 2017 at Villa Maria Education & Spirituality Center. Interested students may enter their name in the online registration system between February 19-22. Retreatants will be drawn on Wednesday, February 22nd at 2:00pm in the Schell Conference Room.
View the Manresa 30 highlight video!
About the Manresa Retreat
This retreat offers students an opportunity to explore in more depth some of life's ultimate questions – Who am I? What are my priorities? How do I use my gifts and talents to serve others? How do I maintain a sense of balance in my life? Where and how has God been present in my life?… This is NOT your high school or youth group retreat; you will meet some of Carroll's most amazing students — people you otherwise might never meet, let alone have a meaningful conversation with. This weekend away is a chance for you to have quality reflection time to think about whether and how God is a part of your life in college and beyond!
The retreat is rooted in and introduces students to Ignatian spirituality, especially the Principle & Foundation (aka P&F) [#23 in the Spiritual Exercises]. Manresa, Spain, is one of the places where Saint Ignatius stopped on his journey, and it was a time of great reflection on his life, his limitations, and his love for God. This retreat is open to students of all faith backgrounds; NO prior retreat experience is required. The retreat is led by a team of diverse students and offers ample time for large and small group discussions and activities, as well as individual prayer and reflection, communal prayer, and free time.
We leave for the retreat on Friday at 4 p.m. and return Sunday by 4 p.m. Those attending the retreat must stay for the entire time period (arriving late or leaving early is not permitted). The cost of the retreat is $80 which includes transportation, six meals, private bedroom, and materials.
If you have questions, please contact Andy Costigan, coordinator of Manresa Retreats.