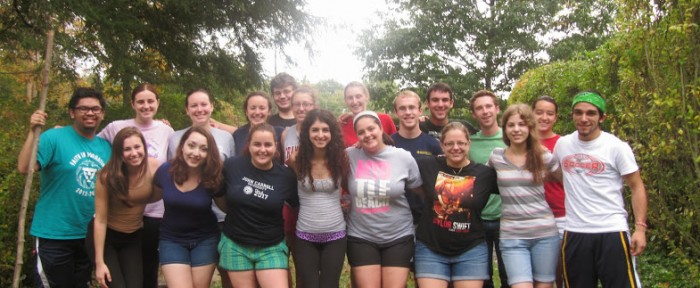 September 13-14, 2014
October 11-12, 2014
Deepen community and your spirituality as you begin your time at John Carroll.  This overnight retreat is a time to get off-campus and reflect on how your faith can be integrated into your college experience.  Resident Ministers, along with upperclass student leaders, will facilitate large and small group sessions and prayer/reflection exercises.  There will also be ample time for community building activities as well as time to enjoy the scenery and the grounds.
Register Online Here for the October Retreat
Please note that you are not completely registered until you bring your $10 to Campus Ministry.  Spots are limited; registration is first come, first served.
Contact Resident Ministers, Gillian, Erin or Russell if you have questions or concerns.