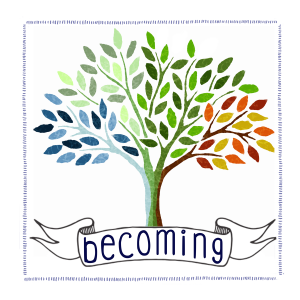 Becoming: Creating our Lives One Decision at a Time
"Becoming" is a series of three evenings of reflection, 3 hours each, for juniors and seniors that allows students to reflect, in the Ignatian tradition, on how they create their lives – who they are becoming – one decision at a time.  The first evening of reflection will take place at the end of junior year, the second night in the Fall of Senior year, and third evening in the Spring of Senior year.  The first night, titled "Why are Good Decisions so Hard to Make?" looks at our stories and our lives (the material of discernment).  The second night, titled "Discernment: What the Heck is it Really?" dives deeper into Ignatian discernment and how we use those tools to make decisions about our careers and other aspects of our lives.  The third night, titled "Does everything happen for a reason?" grapples with the idea that discernment is mystery and an ongoing process.
The next evening of reflection will take place for juniors (class of 2017) on Wednesday, April 6th at the University guest house. We will begin with dinner at 6pm and conclude by 9:15pm. Registration will be in the Campus Ministry ebulletin.
Contact Anne with questions.