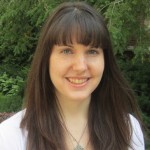 Gillian Halusker
Resident Minister-Pacelli Hall, Room 201
E-mail: ghalusker@jcu.edu
Phone: 216.780.4344
Gillian is the Resident Minister in Pacelli Hall. She went to Xavier University and earned her Honors BA in 2010, with majors in Classics and History and minors in Philosophy, Theology, and Peace Studies.  While at Xavier, she was particularly involved with Campus Ministry, attended 7 immersion trips, and elementary school tutoring through the Community Service Jobs program. After graduation, she served for a year as a Jesuit Volunteer in Detroit and then as an Ohio Campus Compact Americorp VISTA at Hiram College. A native of Cleveland and firm believer in Jesuit values, she is excited to be at John Carroll working towards her Master of Arts in Theology.  She is also a Graduate Assistant in the Theology department.
For Gillian, faith has to be something that is lived out–the driving force behind our everyday actions.  She is always looking for ways to further explore this concept of a "faith that does justice."  Besides service and retreats, her interests include knitting, reading, playing tennis, and vegan cooking.  Stop by Pacelli Hall for a visit and maybe some vegan baked goods :)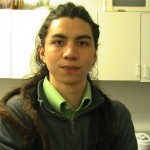 Russell Lum
Resident Campus Ministry Intern-Sutowski Hall, Room 125
E-mail: rlum@jcu.edu
Phone: 216.397.5548
Russell is a native of rural Northern California and originally (in a sense) comes from Jesuit High School in Sacramento.  Due to his upbringing and education, he feels a certain affinity with the title of Eric Herm's book Son of a Farmer, Child of the Earth.  He attended Loyola Marymount University (in Los Angeles), studying political science and theology.  After graduating with a B.A. from LMU in 2011, he spent two years in full-time volunteering with the Little Sisters of the Assumption in New York City.  His role with the Little Sisters, in addition to living in community with them, was to advocate for Justice, Peace, and the Integrity of Creation.
Russell is grateful to have been present for (and participatory in) different moments for social change—moments that seem, to him, well grounded and capable of inspiring widely.  These include student activism in LA and social-movement protest politics in NYC.  For Russell, there is a need to listen for the ways that our spirituality (and our God) would have us resist and organize against certain things, as well as build up and nurture certain things.  Russell is interested in understanding better how a God of mystery and hidden groundedness can also be a God of lived liberation.  (Contact him if you have insights on this, or like to puzzle on this as well.)
Other interests include conversation, sharing of many kinds, cooking, and some activities that could be considered old-timey, like listening to baseball on the radio.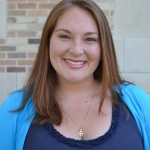 Erin Valencia
Resident Campus Ministry Intern-Dolan Hall, Room 201
E-mail: evalencia@jcu.edu
Phone: 321.917.2272
Erin is the Resident Minister in Dolan Hall. She graduated from Saint Mary's College with a Bachelors of Science in Biology.  She served for two years as an Americorps volunteer at Maggie's Place (a home of hospitality for pregnant women who are without support). She is currently pursuing her Master's in Nonprofit Administration at the University of Notre Dame.
Erin was able to grow spiritually and emotionally through her participation in Campus Ministry activities in college and she hopes to help others do the same at JCU. She tries her best to live her life by the motto: "Pray like everything depends on God and work like everything depends on you."
In her free time, Erin likes to volunteer, exercise, play soccer, read, watch football (especially Notre Dame football), and bake. She always enjoys a good conversation, so her door is always open!