Four of our residence halls have set aside dedicated spaces for prayer and reflection (Murphy, Pacelli, Dolan, and Sutowski Halls).
Murphy Hall Chapel is a consecrated Eucharistic Chapel and there is a Eucharistic liturgy at 9:30 p.m. every Wednesday when students are on campus.
There are three other reflection rooms in the residences of Pacelli Hall, Dolan Hall, and Sutowski Hall. Through a generous grant, the spaces in these halls have been updated to provide a quiet and reflective area for students to use for prayer. The Sutowski chapel (located in Sutowski residence hall) was originally donated in memory of Gene and Stella Zannoni (1979).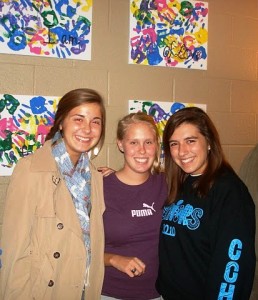 In addition to their use for private reflection, Christian Life Communities (CLC's) and groups from other faith traditions on campus use these rooms when they gather to meet or pray. Students may reserve the rooms through campus ministry by calling 216.397.4717.