Formally recognized faith groups on campus include:
Eastern Catholic Prayer Group and Fellowship – This group of students gathers weekly to pray in the in the eastern tradition. These prayer times include vespers, compline, and other services. Open to all, this small group is a great way to experience the fullness of the Eastern Catholic Church and to get to know others within the community.
---
J ewish Community at Carroll – This student group seeks to connect Jewish students at John Carroll with one another. The Hillel group participates in Jewish holidays and activities together, and plans to celebrate the Sabbath on Friday nights. They are affiliated with the Hillel group at Case Western Reserve University. Hillel's mission is to enrich the lives of Jewish undergraduate and graduate students so that they may enrich the Jewish people and the world.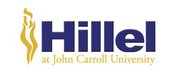 Contact at JCU: David Markovich
Email: dmarkovich14@jcu.edu
Website: http://www.hillel.org
---
InterVarsity Christian Fellowship

– is an international Christian mission to colleges and universities. The group's purpose is to establish and advance witnessing communities of students and faculty who follow Jesus as Savior and Lord: growing in love for God, God's Word, God's people of every ethnicity, and culture and God's purposes in the world.
---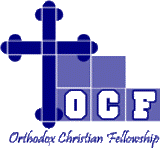 Orthodox Christian Fellowship (OCF) – The mission of Orthodox Christian Fellowship (OCF) is to support fellowship on college campuses among the members of the Orthodox Christian faith. OCF members experience and give witness to the Orthodox Christian Church through community life, prayer, service to others, and study of the Faith (Acts 2:42).
JCU Campus Contact: Mira
Phone: 440.888.6213
Email: mirjana1@gmail.com
Website: http://ocfcleveland.org
---
Can't Find What You are Looking For?
If you are a part of a faith tradition that does not have an active community group on campus, let us know. Our office seeks to support student groups as they live out their faith in meaningful ways. We realize that much of this happens in community, which is why we would like to help you connect with one another! If you or someone you know would like to form a small faith community please contact the office of Campus Ministry at 216.397.4717.