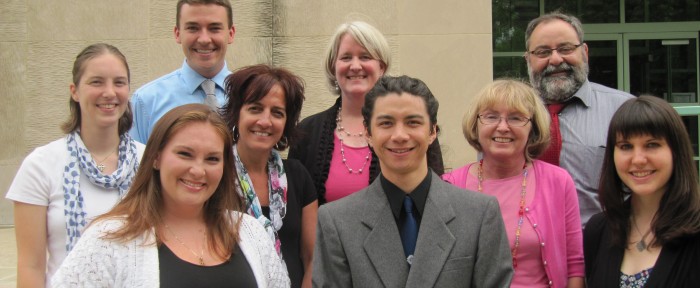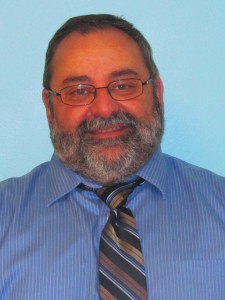 John Scarano
Director of Campus Ministry
Email:
jscarano@jcu.edu

Phone: 216.397.4701  
John's tenure as the Director of Campus Ministry at JCU began in August of 2003. Prior to his time here, he served as the Director of the Newman Catholic Student Center at Southern Illinois University, in Carbondale, Illinois, and the Diocesan Director of Campus Ministry for the Diocese of Belleville, Illinois. He received an M.A. in Theology from the University of Notre Dame, with a concentration in Scripture, and has been a full-time lay minister in the Catholic Church since 1981. His background includes both large metropolitan and more intimate campus ministry institutions, as well as Catholic, state, and private settings. He's been both a "lone ranger" in campus ministry as well as an administrator, directing a staff of eight professionals and six student interns. His opportunities in Campus Ministry have taken him from the classroom to the mountains of Haiti and the cliffs of the Appalachian Trail.
John places great value on his vocation as a lay minister, and, specifically, in his focus on ministry to and with higher education. He is a proponent of ministry to the institution — which includes students, faculty, administrators, and staff. His preferred style is one of collaboration in team ministry. He is an avid reader and strongly believes in constant and continuing education in one's field of expertise. His specialized focus in ministry is in the areas of hospitality, pastoral ministry, education, and scripture. John is married to Christine, and together, they have three children: Erica, Matthew, and Sarah.
---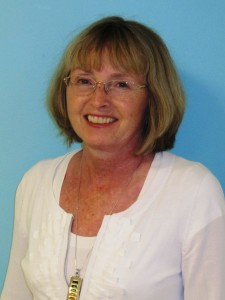 Gail Roussey
Coordinator of Liturgy
Email:
groussey@jcu.edu
Phone: 216.397.4766  
Gail started at JCU in August 2004 and has primary responsibility for coordinating all liturgies at JCU. She is excited about working with the large number of presiders who make themselves available to the JCU community and the many student leaders and liturgical ministers who serve the community at Mass.
Gail is a certified pastoral minister in the Diocese of Cleveland and received a Masters in Ministry from Ursuline College. She has worked for the Diocese of Cleveland Pastoral Planning Office and as a pastoral minister. Originally from New Jersey, Gail and her two daughters, Abby and Rachel, enjoy living in Chardon, the center of the snowbelt area of Northeast Ohio.
---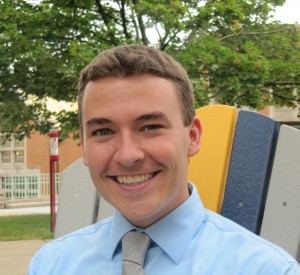 Andy Costigan
Campus Minister/Coordinator of Immersion Experiences and Justice Initiatives
Email: acostigan@jcu.edu
Phone: 216.397.1506
Andy Costigan is excited to return to the JCU community as part of the Campus Ministry team. After graduating from John Carroll in 2008, he served as a Jesuit Volunteer at Homeboy Industries in Los Angeles, CA. He has also worked for the Catholic Volunteer Network and the Association of Catholic Colleges and Universities and earned his master's degree from Boston College.
Andy is passionate about advancing the Jesuit "way of proceeding" through Campus Ministry and specifically Immersion Experiences. A native of Akron, Ohio, Andy enjoys traveling and spending time with his wonderful grandmother.
---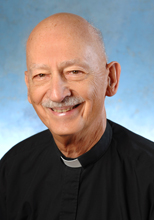 Rev. William M. Bichl, S.J.
Campus Minister/Alumni Relations
Email:
bichl@jcu.edu
Phone: 216.397.3075  
Rev. William M. Bichl, S.J., joined the Campus Ministry staff in August 2006. As an Assistant Professor of Philosophy, he was Assistant Dean of the College of Arts and Sciences of John Carroll University from July 1982 through July 2006. He was appointed to the faculty in January 1970, having served as an Instructor in Philosophy in the 1963-64 academic year.
Rev. Bichl received his A.B. (Honors) degree from Loyola University Chicago in 1953. He earned an M.A. in philosophy from Xavier University, Cincinnati, Ohio, in 1954. That same year, he entered the Society of Jesus (Jesuits) at Milford, Ohio. In the course of graduate studies, he earned a Licentiate in Philosophy (Ph.L.) from Saint Louis University in 1960, and pursued doctoral studies in philosophy at the same university. Ordained to the Catholic priesthood in June 1967, he later earned a second M. A. in theology from Loyola University Chicago, and a Licentiate in Sacred Theology (S.T.L.) from Bellarmine School of Theology, North Aurora, Illinois.
Rev. Bichl has been active in the Jesuit Philosophical Association for many years, having served as its President in 1995-1996, as well as of the American Catholic Philosophical Association. He served two terms on the Board of Trustees of Borromeo Seminary College, Wickliffe, Ohio, from August 1995 to November 2001. He has also been Academic Affairs Delegate of John Carroll University to the College Board National Forum.
He is Faculty Adviser for the John Carroll chapter of Alpha Sigma Nu, the Jesuit university and college honor society. From October 2003 to October 2006, he was vice-president of the national Alpha Sigma Nu Board of Directors.
---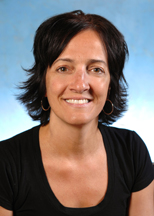 Sue Grazia
Administrative Assistant
Email: sgrazia@jcu.edu
Phone: 216.397.4717
Sue Grazia serves as the Administrative Assistant for Campus Ministry. She is responsible for managing the office and administrative duties. She loves being part of JCU and the interaction she has with the students as well as being part of the JCU community once again. Sue has been with JCU in an administrative role since 2010, but has been a part of JCU since 1983. Sue graduated from JCU in 1987 with her B.S.B.A. in Marketing and went on to receive a Master of Education from CSU in 1992. Her plan was to hopefully return to JCU in an administrative/staff capacity. Sue lives in Kirtland with her husband John, who is also a JCU graduate, and has four children, Emily, Hannah, Mathew, and Joey.
---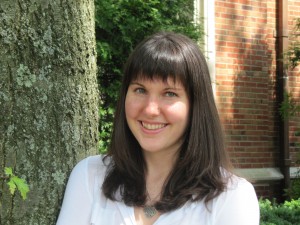 Gillian Halusker
Resident Minister – Pacelli Hall, Room 201
Email:
ghalusker@jcu.edu
Phone: 216-780-4344  
Gillian is a native of Cleveland and a firm believer in Jesuit values. She went to Xavier University and earned her Honors BA in 2010, with majors in Classics and History and minors in Philosophy, Theology, and Peace Studies. After graduation, she served for a year as a Jesuit Volunteer, working with low-income families in Detroit, and then another year as an Ohio Campus Compact Americorp VISTA, working on issues of college access and service learning at Hiram College. She received her MA in Theology and Religious Studies from John Carroll in 2014 and also teaches part-time in the Theology Department.
For Gillian, faith has to be something that is lived out–the driving force behind our everyday actions.  Faith not only helps us discover what is important in our lives, but also calls us to work and hope for a better world more in line with those values.  She is always looking for ways to further explore this concept of a "faith that does justice."  Besides service, retreats, and theology, her interests include knitting, reading, playing tennis, and vegan cooking.  Stop by Pacelli Hall for a visit and maybe some vegan baked goods!
---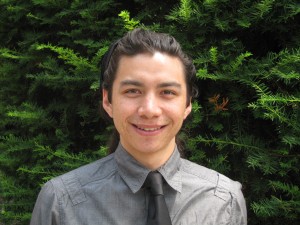 Russell Lum
Resident Campus Ministry Intern - Sutowski Hall, Room 125
Email:
rlum@jcu.edu
Phone: 216.397.5548  
Russell is a native of rural Northern California and originally (in a sense) comes from Jesuit High School in Sacramento.  Due to his upbringing and education, he feels a certain affinity with the title of Eric Herm's book Son of a Farmer, Child of the Earth.  He attended Loyola Marymount University (in Los Angeles), studying political science and theology.  After graduating with a B.A. from LMU in 2011, he spent two years in full-time volunteering with the Little Sisters of the Assumption in New York City.  His role with the Little Sisters, in addition to living in community with them, was to advocate for Justice, Peace, and the Integrity of Creation.
Russell is grateful to have been present for (and participatory in) different moments for social change—moments that seem, to him, well grounded and capable of inspiring widely.  These include student activism in LA and social-movement protest politics in NYC.  For Russell, there is a need to listen for the ways that our spirituality (and our God) would have us resist and organize against certain things, as well as build up and nurture certain things.  Russell is interested in understanding better how a God of mystery and hidden groundedness can also be a God of lived liberation.  (Contact him if you have insights on this, or like to puzzle on this as well.)
Other interests include conversation, sharing of many kinds, cooking, and some activities that could be considered old-timey, like listening to baseball on the radio.
---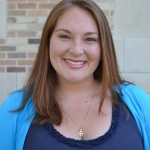 Erin Valencia
Resident Campus Ministry Intern - Dolan Hall, Room 201
Email: evalencia@jcu.edu
Phone: 321.917.2272
Erin graduated from Saint Mary's College with a Bachelors of Science in Biology.She served for two years as an Americorps volunteer at Maggie's Place (a home of hospitality for pregnant women who are without support). She is currently pursuing her Master's in Nonprofit Administration at the University of Notre Dame.
Erin was able to grow spiritually and emotionally through her participation in Campus Ministry activities in college and she hopes to help others do the same at JCU. She tries her best to live her life by the motto: "Pray like everything depends on God and work like everything depends on you."
In her free time, Erin likes to volunteer, exercise, play soccer, read, watch football (especially Notre Dame football), and bake. She always enjoys a good conversation, so her door is always open!