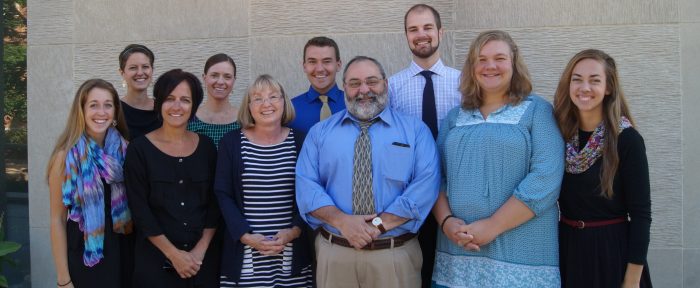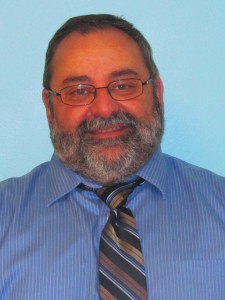 John Scarano
Director of Campus Ministry
Email:
jscarano@jcu.edu

Phone: 216.397.4701  
John's tenure as the Director of Campus Ministry at JCU began in August of 2003. Prior to his time here, he served as the Director of the Newman Catholic Student Center at Southern Illinois University, in Carbondale, Illinois, and the Diocesan Director of Campus Ministry for the Diocese of Belleville, Illinois. He received an M.A. in Theology from the University of Notre Dame, with a concentration in Scripture, and has been a full-time lay minister in the Catholic Church since 1981. His background includes both large metropolitan and more intimate campus ministry institutions, as well as Catholic, state, and private settings. He's been both a "lone ranger" in campus ministry as well as an administrator, directing a staff of eight professionals and six student interns. His opportunities in Campus Ministry have taken him from the classroom to the mountains of Haiti and the cliffs of the Appalachian Trail.
John places great value on his vocation as a lay minister, and, specifically, in his focus on ministry to and with higher education. He is a proponent of ministry to the institution — which includes students, faculty, administrators, and staff. His preferred style is one of collaboration in team ministry. He is an avid reader and strongly believes in constant and continuing education in one's field of expertise. His specialized focus in ministry is in the areas of hospitality, pastoral ministry, education, and scripture. John is married to Christine, and together, they have three children: Erica, Matthew, and Sarah.
---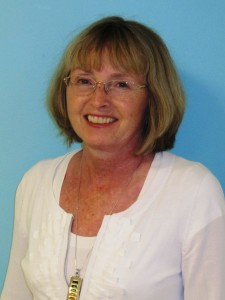 Gail Roussey
Associate Director & Coordinator of Liturgy
Email:
groussey@jcu.edu
Phone: 216.397.4766  
Gail started at JCU in August 2004 and has primary responsibility for coordinating all liturgies at JCU. She is excited about working with the large number of presiders who make themselves available to the JCU community and the many student leaders and liturgical ministers who serve the community at Mass.
Gail is a certified pastoral minister in the Diocese of Cleveland and received a Masters in Ministry from Ursuline College. She has worked for the Diocese of Cleveland Pastoral Planning Office and as a pastoral minister. Originally from New Jersey, Gail and her two daughters, Abby and Rachel, enjoy living in Chardon, the center of the snowbelt area of Northeast Ohio.
---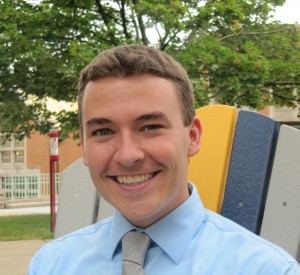 Andy Costigan
Campus Minister: Assistant Director; Immersions& Retreats
Email: acostigan@jcu.edu
Phone: 216.397.1506
Andy started as a full-time member of the Campus Ministry in 2013 and loves being part of the JCU community. After graduating from John Carroll in 2008, he served as a Jesuit Volunteer at Homeboy Industries in Los Angeles, CA. He has also worked for the Catholic Volunteer Network and the Association of Catholic Colleges and Universities and earned his master's degree in theology and ministry from Boston College.
Andy is passionate about advancing the Jesuit "way of proceeding" through Campus Ministry and specifically immersions and retreats. A native of Akron, Ohio, Andy enjoys traveling and spending time with his wonderful grandmother.
---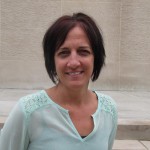 Sue Grazia
Administrative Assistant
Email: sgrazia@jcu.edu
Phone: 216.397.4717
Sue Grazia serves as the Administrative Assistant for Campus Ministry. She is responsible for managing the office and administrative duties. She loves the interaction she has with students as well as being part of the JCU community once again. Sue has been with JCU in an administrative role since 2010, but has been a part of JCU since 1983. Sue graduated from JCU in 1987 with her B.S.B.A. in Marketing and went on to receive a Master of Education from CSU in 1992. Her plan was to hopefully return to JCU in an administrative/staff capacity. Sue lives in Kirtland with her husband John, who is also a JCU graduate, and has four children, Emily, Hannah, Mathew, and Joey.
---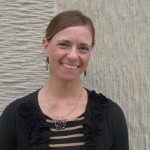 Anne McGinness 
Campus Minister: Assistant Director; Small Faith Communities and Immersions

Email:
amcginness@jcu.edu
Phone: 216-397-1995  
Anne graduated from the University of Notre Dame with her Ph.D. in Latin American History.  She completed an M.A. in Theology from Boston College with a focus on Church History and her B.A. in Theology with a focus on World Religions and Peace, Justice and Human Rights.  She worked in Bolivia for a year at the rural branch of the Catholic University of Bolivia, recognized by the United Nations as one of the most successful institutions in the world for eradicating poverty.  She strives to live by St. Ignatius' assertion that our lives are not our own.  Anne has been dedicated to Ignatian spirituality since her time at Boston College where the weekly prayer groups with the Jesuits instilled in her a passion to share her faith journey in community with others.  She was very influenced by her campus ministry experiences at BC that included three immersion trips to El Salvador and one to the Navajo Nation. These trips inspired her to pursue graduate studies in Latin American History. She also studied the history of the Jesuits in Rome in the Jesuit Archives and the Vatican Secret Archives.  Along with her studies, Anne's interest in Eastern religions and meditation also have enriched her prayer life.
Anne believes in living a balanced lifestyle, which includes laughing often, taking time to eat well, exercising, and spending time with loved ones.  She enjoys soccer, going for daily walks or runs, working in her garden, cooking, and sharing travel and sporting adventures with her husband, Scott and their son.  They love to bike, cross country ski, Rollerblade, snorkel, and kayak.
---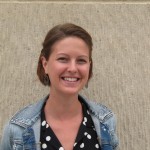 Julie Myers
Campus Minister: Assistant Director; Retreats, Immersions & Social Justice initiatives 
Email:
jmyers@jcu.edu
Phone: 216-397-4709  
Julie is an alumna of John Carroll University and is grateful to return and be part of the campus ministry department.  After graduating in 2009, Julie moved to Colombia, South America for three years to do human rights accompaniment work with rural communities through the Christian Peacemaker Teams. She learned a lot about nonviolent resistance movements and was constantly inspired by the way God works through the marginalized. She then went on to pursue her master's degree at McCormick Theological Seminary in Chicago where she studied with a wonderfully diverse group of students. Julie and her husband Chris live in the Cleveland Catholic Worker community on the Near West Side. They do hospitality, meals, and relationship building with people from all walks of life. Come visit!
---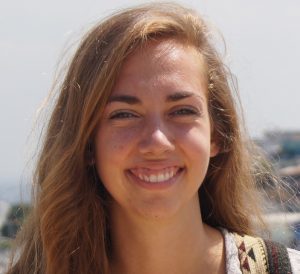 Danielle Goddard

Resident Minister – Pacelli Hall
Email: dgoddard@jcu.edu Phone: 216-397-2278   Danielle is originally from Canfield, Ohio and graduated from John Carroll University in 2015 with her bachelors degree in Psychology. This past year she lived in an impoverished neighborhood outside of Guayaquil, Ecuador as a volunteer with Rostro de Cristo, where she worked at a women's shelter and an educational after-school program, along with accompanying and forming relationships with neighbors in her community. It was a transformative experience that taught her a lot about presence, accompaniment, and humility. During her time at JCU, Danielle was involved in a variety of activities, including many Campus Ministry retreats and immersion experiences. These programs helped her to grow immensely as an individual through college, and so she looks forward to sharing this with current students. In her spare time, Danielle loves painting and drawing, singing and playing the piano, and any time spent with others. She looks forward to having conversations and getting to know many incredible people this year. Come visit her in Pacelli – she's always excited to meet new people!
---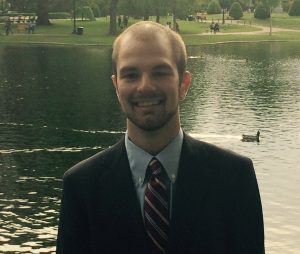 Mike Lank

Resident Minister – Murphy Hall
Email: mlank@jcu.edu Phone: 216-397-2266
Mike graduated in 2015 from Boston College with a Bachelor's Degree in Management and Leadership; and Theology. He grew up just south of Boston, Massachusetts and is a New Englander at heart. This past year, Mike lived in New Orleans, LA as a Jesuit Volunteer working with people experiencing homelessness, and later at a K-8 school. Both these jobs allowed the opportunity to co-create and experience a sense of community that is at the heart of his love for ministry.
Mike enjoys reading, yoga, biking, and hearing or performing spoken word poetry. Throughout college, he participated in a number of campus ministry groups, service trips, and retreats. Mike, also, spent a semester abroad in the Philippines and worked with a L'Arche community as part of Casa Bayanihan, a service learning alternative study abroad program. These experiences, both attending and leading, allowed him to grow together with some amazing people. He is excited to grow with and become part of the John Carroll community.
---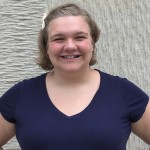 Alana Matteson
Resident Minister – Sutowski Hall
Email: amatteson@jcu.edu
Phone: 216-397-2289
Alana is from Rochester New York, and graduated from Roberts Wesleyan College with her bachelors in Social Work in 2013. She is excited to be a part of the JCU community, and to help support and empower students to find their passions along with developing their faith. In the past two years from graduating college, she has done a few different things including running an after school program, Americorps through the American Red Cross, and working as a telecounselor at a crisis and suicide prevention contact center. Most consistently, she is the assistant director at Camp Cherith of Western NY, a Christian children's summer camp where she supervises the counseling staff.
In college, she was involved in many different things including planning student events, wind ensemble and student leadership. She is looking forward to working more specifically in campus ministry. She is excited to spend time with students and engage in conversations and discussions with them. In her free time, Alana enjoys baking, knitting, watching movies, reading and drinking coffee. She also enjoys being in nature and going for hikes.
---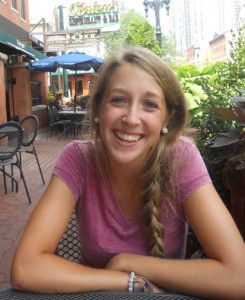 Courtney Radtkin
Resident Minister – Hamlin Hall
Email: cradtkin@jcu.edu
Phone: 216-397-2244
Courtney Radtkin is originally from Willoughby Hills, Ohio and graduated from John Carroll University in 2015 with her BA in Communication. After graduation, she spent a year accompanying the people of Jamaica as a volunteer with Passionist Volunteers International during which she learned more about herself and others more than she ever imagined. She built relationships with the people in a rural community she visited and the residents of an infirmary. She also worked as a campus minister at the Catholic College Mandeville, and hopes to pursue college ministry in the future.
During her time at John Carroll, Courtney was actively involved in a variety of campus ministry and service programs. The programs along with the staff stretched her and formed her into a person passionate about serving others and working toward a faith that does justice. Through her leadership in these activities she felt encouraged and empowered to be the person she wanted to become.
In her free time, Courtney enjoys doing anything outdoors, art, traveling, experiencing something of a different culture, spending time with friends/family, or watching a crime show or a good movie. She enjoys practicing yoga and hopes to soon become a certified yoga instructor. Courtney hopes during her time as a Resident Minister, she can share her faith, love, and the energy she has for a full life! Come visit her in Hamlin for good conversation and maybe even tea or a smoothie. She welcomes all and would love to get to know you!