A MESSAGE FROM THE CHAIR: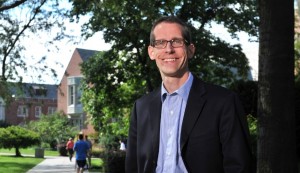 Welcome to the website for the Breen Chair in Catholic Systematic Theology at John Carroll University. Here you will find information about the courses we offer, the events we sponsor, and the resources we provide to promote engagement with the Catholic theological tradition.
The Breen Chair was established within the Department of Theology and Religious Studies thanks to a generous gift by JCU alumni Jack ('56) and Mary Jane ('91, '94G) Breen, who have done so much to support the Catholic and Jesuit mission of the university. Rooted in that tradition and with a generous openness to others, the Breen Chair shares John Carroll's commitment to inspire individuals to excel in learning, leadership, and service in the region and in the world.
I welcome your interest.
Edward P. Hahnenberg, Ph.D.