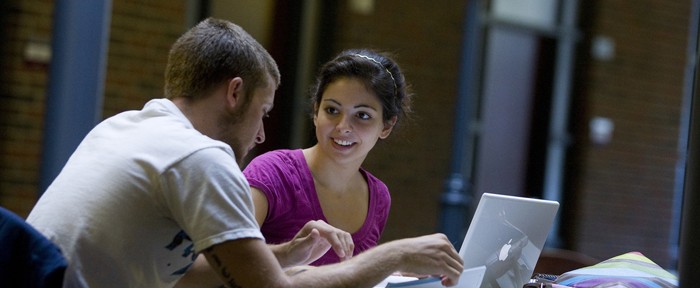 Because of its dual AACSB accreditation, the programs of the John M. and Mary Jo Boler School of Business rank among the world's best. To see what differentiates Boler programs, take time to learn about a rich legacy that has its foundation in the Jesuit tradition and continues today through Boler's leadership and many service offerings.
Message from the Dean
Dean Alan Miciak welcomes you to the Boler School of Business.
Mission and Vision
Learn about the lifeblood of the organization and the importance of our differentiation as a Jesuit business school.
The Bolers
The turnaround story of John Boler represents what the school now seeks to instill in others.
History
Experience the Boler School's beginnings and the history from which it draws its expertise.
AACSB Accreditation
Learn about the importance of the gold-standard accreditation for business schools.
Professional Development
Discover many organizations coordinated through the Boler School and how they exist to serve you.
Departments and Faculty
Read about the people who make everything at the Boler School possible.
Boler Impact
You've heard of a company's carbon footprint, but we want to tell you about the positive impact the Boler School has had in the community and in the world. Just how far-reaching are Boler's values?