The faculty at the John M. and Mary Jo Boler School of Business are some of the leading experts in their fields. Check back here often to learn how Boler faculty give back to their academic arenas and their communities.
FEATURE STORY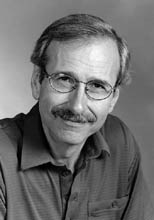 Brad Hull, Ph.D.: Making Cleveland Ship-Shape
Dr. Hull is a professor of management
and logistics in the Boler School of Business. View the video presentation below to learn about Dr. Hull's involvement in the Port of Cleveland and NEOTEC.