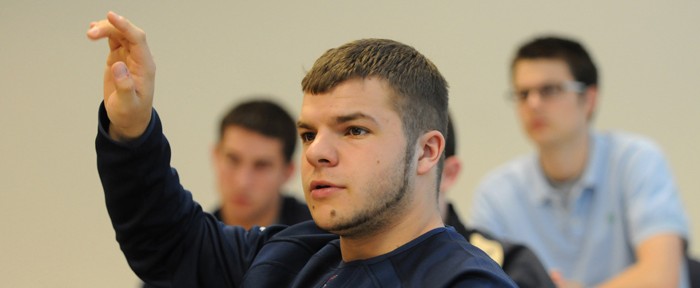 Successful business has a foundation in strong relationships. The John M. and Mary Jo Boler School is interested in serving you in a variety of facets. If you are interested in becoming more involved with the Boler School, then please tell us what interests you!
The Boler School of Business is interested in helping you reach your goals. From the need for a few extra hands at a service event to finding the right resources to start your business or overcome a current challenge in your organization, Boler is here to help. Learn about the resources we have to offer.
There are many different ways you can make a difference at the Boler School of Business. From speaking to our students to helping us find ways to improve our programs, you can help to continue the Boler legacy.