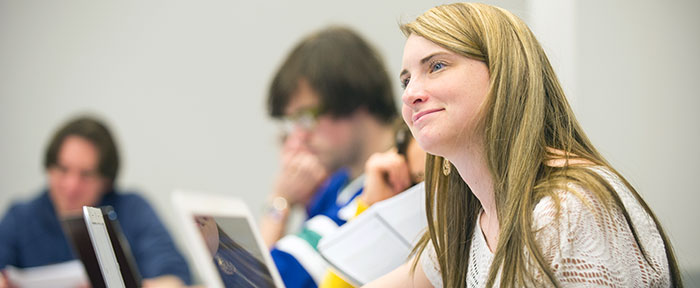 The Boler School of Business's Master of Science in Accountancy prepares students for careers in professional accountancy and for licensure as Certified Public Accountants. The program's flexibility allows students to complete their advanced degree in as little as 12 months, depending on their specific needs.
We want our graduates to be prepared for leadership roles in the accounting profession. As such, the Master of Science in Accountancy program is designed around the following learning objectives.
 Our MSA students will develop a deeper knowledge and understanding of accounting principles, theories, and concepts and use the appropriate research tools to develop effective solutions to accounting problems.
Our MSA students will demonstrate critical thinking skills necessary for identifying and addressing complex situations in accounting and business related areas including ethical dilemmas.
Our MSA students will enhance their ability to effectively communicate through oral presentations and writing assignments.
Our MSA students will engage diverse perspectives of global business through civic and global learning.
Our MSA students will gain a broad, integrative, perspective of the functional areas in accounting through applied and collaborative learning.