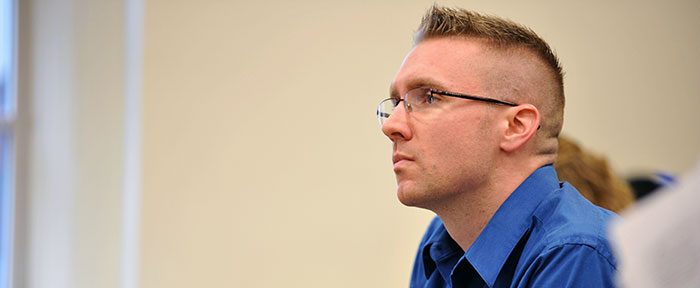 Today more than ever, the value of an additional year of education has become limitless. The MBA degree itself has always been the cornerstone for advancing careers in business. Now the benefits of an MBA can be combined with the areas of arts, sciences, and humanities and can be completed in a 5th year of study.
Recognizing the drive students have to take their education to the next level, and seeing the advantage an MBA provides students, we have designed a program that allows any student to obtain an MBA in just one year. To make this possible, the program is only available to students beginning the program directly following a typical four-year undergraduate degree. In order to complete the program in one year, students must also complete, with a grade of B or better, a set of prerequisite business courses during the undergraduate years.
Exceptional high school students may be eligible for dual admission to John Carroll University's undergraduate and 5th Year Master of Business Administration programs. To learn more click here.
The Full-time (5th Year) MBA program is designed to develop in students the skill sets necessary to be successful in a variety of management situations. Specifically, the program is designed so that graduates of our program will demonstrate:
 Managerial level knowledge of the functional areas of business
The application of analytical and quantitative techniques to solving business problems
Effective influential communication skills for oral presentations and written communication
Effective leadership of self and others in problem solving situations
The evaluation of the ethical dimensions of business problems and the application of an ethical framework while solving business problems
The application of multiple aspects of social responsibility in solving business problems