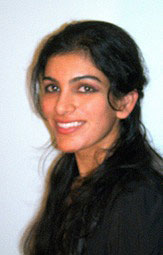 FDA Attorney, Thompson Hine LLP (Washington, D.C.)
Education:

B.S., Biology, John Carroll University – 2003
J.D., University of Akron School of Law – 2010
United States Patent and Trademark Office registration – 2013.
Pursuing a M.S. in Biotechnology with a concentration in Regulatory Affairs from Johns Hopkins University (Expected June 2016)
John Carroll University, and its Biology program, emphasize creativity in thought and development of strong analytical skills, along with a high regard for service and giving back to the community. During my years in the program, I gained not only practical experience in the lab, but was also able to refine my writing and analytical skills – skills that would prepare me for law school and my future career as an attorney.
I chose a career in FDA/pharmaceutical regulatory law because it presents the most fitting combination of my greatest interests – writing, science, technology, and the law. Currently, I provide legal advice to pharmaceutical companies, clinical research organizations, hospitals, and academic research institutions on navigating the complex regulatory pathways for new drug and medical device approvals. I also prosecute new patent applications for new chemical entities (NCEs), drugs, and devices. In the vibrant location of the nation's capital, my work also involves some lobbying activities as well.
Success in fields such as the law, science, and business requires an understanding of the importance of two critical factors – relationships and communication skills. John Carroll's Biology program places an appropriate emphasis on both. Classes not only teach the underlying foundation of science on a detailed level, but also ensure that students understand "the big picture," the holistic interaction and relationships that form the essence of living organisms and the world we live in. The knowledge base students establish in the program will allow for great flexibility and preparation for any type of career, whether that is a career in research, healthcare, teaching, or the law.