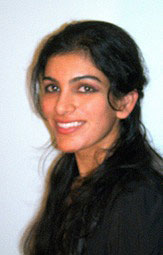 FDA/Life Sciences and Regulatory Compliance Attorney, Thompson Hine LLP (Washington, D.C.)
Education:

B.S., Biology, John Carroll University – 2003
J.D., University of Akron School of Law – 2010
United States Patent and Trademark Office registration – 2013.
Pursuing a M.S. in Biotechnology with a concentration in Regulatory Affairs from Johns Hopkins University (Expected 2017)
John Carroll University, and its Biology program, emphasize creativity in thought and development of strong analytical skills, along with a high regard for service and giving back to the community. During my years in the program, I gained not only practical experience in the lab, but was also able to refine my writing and analytical skills – skills that would prepare me for law school and my future career as an attorney.
I chose a career in FDA/Life Sciences regulatory law because it presents the most fitting combination of my interests – writing, science, technology, and the law.   My previous regulatory and compliance experience in the pharmaceutical industry, which included responding to FDA inspections and addressing compliance matters involving quality systems, supply chain due diligence, and current Good Manufacturing Practices (cGMPs), was very helpful in preparing me for my current role.
As a member of the firm's Product Liability Litigation group, which represents manufacturers and sellers in product liability litigation, class actions and mass torts nationally, I draw from my industry knowledge and hands-on experience to assist clients with compliance and business concerns specific to FDA-regulated industry.  My practice focuses on the representation of clients in FDA-regulated industries, including the food, cosmetic, drug, and medical device sectors. I also advise clients from the emerging electronic cigarette industry on regulatory issues.
Success in fields such as the law, science, and business requires an understanding of the importance of two critical factors – relationships and communication skills. John Carroll's Biology program places an appropriate emphasis on both. Classes not only teach the underlying foundation of science on a detailed level, but also ensure that students understand "the big picture," the holistic interaction and relationships that form the essence of living organisms and the world we live in. The knowledge base students establish in the program will allow for great flexibility and preparation for any type of career, whether that is a career in research, healthcare, teaching, or the law.